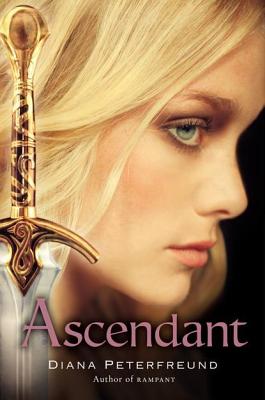 Ascendant (Paperback)
Harper Teen, 9780061490057, 392pp.
Publication Date: June 12, 2012
Description
Astrid Llewelyn is now a fully trained unicorn hunter, but she can't solve all her problems with just a bow and arrow. Herboyfriend, Giovanni, has decided to leave Rome, the Cloisters isin dire financial straits, her best friend's powers are mysteriouslydisintegrating, and Astrid can't help but feel that school, home, andher hopes of becoming a scientist are impossible dreams.So when she's given the opportunity to leave the Cloisters andput her skills to use as part of a scientific quest to discover theRemedy, Astrid leaps at the chance. Finally, she can have exactlywhat she wants--or can she? At Gordian headquarters in the Frenchcountryside, Astrid begins to question everything she thought shebelieved: her love for Giovanni, her loyalty to the Cloisters, and--most of all--her duty as a hunter. Should Astrid be saving the worldfrom killer unicorns, or saving the unicorns from the world?
Praise For Ascendant…
"In this thrilling sequel to Peterfreund's Rampant...the strong yet vulnerable heroine, compelling conflicts, and exquisite settings should find a voracious audience."
-Publishers Weekly

"For those teens interested in different perspectives on unicorn lore and who like action-packed fantasy, this will be a sure bet. "
-Voice of Youth Advocates (VOYA)

"Ascendant is fast paced, fresh and engrossing—plus it has killer unicorns, what could be better? I love this book!"
-Carrie Ryan, New York Times bestselling author of The Forest of Hands and Teeth and The Dead-Tossed WavesCarrie Ryan, New York Times bestselling author of The Forest of Hands and Teeth & The Dead-Tossed Waves

"I was riveted by Ascendant. It's not only about killer unicorns; it's also about finding the courage to make tough decisions—and to be true to yourself. I think Astrid rocks!"
-Malinda Lo, author of ASH

"Astrid is painted with a strong brush."
-ALA Booklist

Praise for Rampant: "Tired of Buffy the Vampire Slayer? Try Astrid the Unicorn Hunter."
-Locus

Praise for Rampant: "This gripping page-turner evokes the same grrl-power spirit as Buffy the Vampire Slayer, packed with action, mystery and a complex and intriguing mythology."
-Publishers Weekly
Advertisement