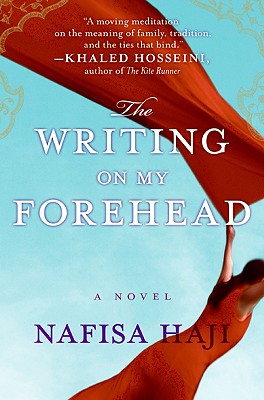 The Writing on My Forehead (Hardcover)
William Morrow, 9780061493850, 320pp.
Publication Date: March 1, 2009
Other Editions of This Title:
Paperback (3/2/2010)
Paperback, Large Print (3/3/2009)
Hardcover (4/1/2009)
* Individual store prices may vary.
March 2009 Indie Next List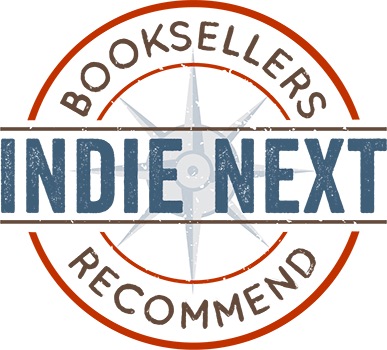 "You must take some time and fall in love with the characters of Nafisa Haji's debut novel about Saira Qader, a rebellious journalist and a Muslim-American of Indo-Pakistani descent, and her family members, each with their own hopes and dreams. This is a rich novel, full of joys and sorrows, laughter and tears, rebellion and tenderness."
— Sina Herkelrath, Kepler's Books & Magazine, Menlo Park, CA
View the List
Description
"A brainy, beautiful braid of stories about three generations of a Muslim family. This book...will go a long way toward deconstructing stereotypes about American Muslims, and that, on top of its value as a work of fiction, makes it a treasure." -- Minneapolis Star Tribune
A brilliant bestselling debut novel from author Nafisa Haji, The Writing on My Forehead describes one woman's struggle with the Indo-Pakistani traditions of her family and her own independence. The San Francisco Chronicle calls Nafisa Haji a "talented new writer of sense and a distinct sensibility," and Khaled Hosseini, beloved author of The Kite Runner and A Thousand Splendid Suns, calls The Writing on My Forehead "a moving meditation... lyrical and touching."
Praise For The Writing on My Forehead…
"This impressive debut follows the life of Saira Qader, a Muslim American of Indo-Pakistani descent who rejects the cultural traditions of family and duty to become a world-roving journalist."
-Sacramento Bee

"THE WRITING ON MY FOREHEAD is not only a family history but also a social history with an ambitious arc. Haji deftly illustrates how the Qaders' lives intersect with defining world events. (Haji is a) talented new writer of sense and a distinct sensibility."
-San Francisco Chronicle

""An elegantly written look at family dynamics and how cultural traditions shape lives. Poses questions and doesn't give all the answers, allowing the reader to draw his or her own conclusions and continue the dialogue long after finishing the book."
-Deseret News

"(A) deeply moving and beautifully written novel about different generations of an Indo-Pakistani family takes the reader on an emotional journey into how family and traditions define us and our choices in life. It's a fast read, but its deeper meaning resonates long after the last page."
-Associated Press

"Just as Saira's mother tenderly traced the words of protective prayers on her daughters' foreheads each night, so too does this book leave a stamp on us. As we open ourselves to this culture, it becomes inscribed within us, as if its rich history was written onto our foreheads."
-Chattanooga Times Free Press

"Grab a cup of chai (tea), and curl up in a big chair to read; time will fly and you'll want to refill your cup before you even think about putting this book down. (The story) will stay with you for a long while."
-Wichita Falls, TX, Times Record News

"The struggles of second-generation immigrants are well presented, calling to mind novels like Monica Ali's Brick Lane. In addition, the climax is powerful and satisfying, as Saira belatedly comes to recognize the inescapable tug of family. Recommended for all libraries."
-Library Journal

"(An) impressive debut. Haji achieves an effortless commingling of family and social history in this intricate story that connects a young woman and her family over continents and through generations."
-Publishers Weekly

"A brainy, beautiful braid of stories about three generations of a Muslim family. This book, if widely read, will go a long way toward deconstructing stereotypes about American Muslims, and that, on top of its value as a work of fiction, makes it a treasure."
-Minneapolis Star Tribune

"A moving meditation on the meaning of family, tradition, and the ties that bind. Lyrical and touching. A story of mother and daughters, and of a young Muslim woman at crossroads, shaped by the forces of her past, her religion, her roots, her culture, and her own determined will."
-Khaled Hosseini, The Kite Runner and A Thousand Splendid Suns

"A masterful first novel."
-Booklist

"THE WRITING ON MY FOREHEAD by Nafisa Haji explores how a family's history––one spanning continents, love affairs, and political revolutions––can both haunt and heal."
-Parade (Parade Pick)
or
Not Currently Available for Direct Purchase