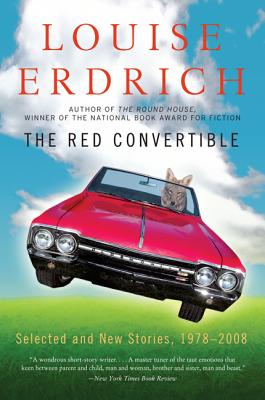 The Red Convertible (Paperback)
Selected and New Stories, 1978-2008
Harper Perennial, 9780061536083, 512pp.
Publication Date: January 19, 2010
* Individual store prices may vary.
Description
A stunning collection of short stories by Louise Erdrich, author of the National Book Award-winning The Round House. Selected by the author herself from over three decades of work, The Red Convertible is a veritable masterclass in the art of short fiction. In "Saint Marie," a Native American girl leaves her reservation to enter the Sacred Heart Convent and is propelled into a life-and-death struggle with the diabolical Sister Leopolda. "Knives" features a homely butcher's assistant, a devoted reader of love stories, who falls for a good-looking but predatory traveling salesman with devastating consequences for each of them. A passion for music in "Naked Woman Playing Chopin" proves more powerful than any experience of carnal or spiritual love; indeed, when Agnes DeWitt removes her clothing to enter the music of a particular composer, she sweeps all before her and transcends mortality and time itself.
A collection of breathtaking power and originality, The Red Convertible cements Louise Erdich's position in the pantheon of consummate, innovative writers of the American short story alongside such luminaries as Flannery O'Connor and Charles Baxter
Praise For The Red Convertible: Selected and New Stories, 1978-2008…
"A wondrous short story writer…A master tuner of the taut emotions that keen between parent and child, man and woman, brother and sister, man and beast."

"Erdrich is one of our major writers...and this volume is a good demonstration of her compelling stylistic innovations, not to mention her literary cunning."

"Erdrich's stories don't grow old. They grow more astonishing for how fresh they still feel. . . . You only have to read the first story . . . to get a whiff of authorial wizardry."

"These tales, like the shining car in the title story, have a velocity all their own."

"Louise Erdrich is an immensely satisfying storyteller... She finds grace in action, using the gentlest of language."

"Erdrich can sketch a novel's worth of character and incident in just a few pages."

"Compiled from 30 years of work, spanning an enormous variety of registers . . . The Red Convertible reveals Erdrich to be one of America's finest writers of short fiction."

"Erdrich's characters are unforgettable... Grade: A."

"A collection of brave and inventive stories..."