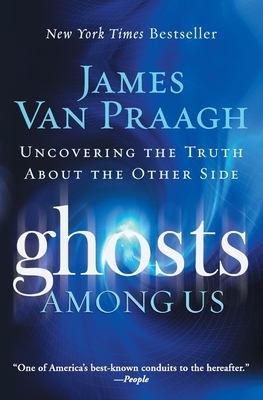 Ghosts Among Us: Uncovering the Truth about the Other Side (Paperback)
Uncovering the Truth about the Other Side
HarperOne, 9780061553387, 216pp.
Publication Date: June 16, 2009
Description
Everything You Always Wanted to Know About Ghosts, but Were Too Afraid to Ask
From a very young age James Van Praagh was aware of a dimension that most of us cannot see, and he has dedicated his life to explaining it to the rest of us. The New York Times bestseller Ghosts Among Us takes us on an incredible journey into the spirit world that brings to light one of our greatest mysteries--what happens to us after we die?
Praise For Ghosts Among Us: Uncovering the Truth about the Other Side…
"Thought provoking and provocative... Exactly what a book is supposed to do... James leads you on a journey that will make you question what you think you know about heaven and the afterlife."
-John Edward, Host of Crossing Over

"I love this book! His stories and experiences told through his thought provoking and inspiring words, makes a world which seems hard to understand tangible. Thank you James for showing me a whole new world."
-Jennifer Love Hewitt
Advertisement