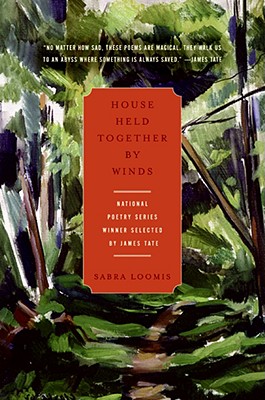 House Held Together by Winds (National Poetry Series) (Paperback)
Harper Perennial, 9780061577154, 96pp.
Publication Date: August 26, 2008
* Individual store prices may vary.
Description
"These are my songlines; they helped me to re-connect with the landscape, and with my own life," says Sabra Loomis of the poems which appear in House Held Together by Winds. Winner of the 2007 National Poetry Series Open Competition as selected by James Tate (winner of the Pulitzer Prize and National Book Award), Sabra's work perpetuates NPS's tradition of promoting exceptional poetry from lesser known poets.
For over twenty years, the National Poetry Series has discovered many new and emerging voices and has been instrumental in launching the careers of poets and writers such as Billy Collins, Mark Doty, Denis Johnson, Cole Swensen, Thylias Moss, Mark Levine, and Dionisio Martinez.
About the Author
Sabra Loomis is the author of Rosetree and two chapbooks of poetry. She has received awards from the Artists Foundation, the Yeats Society, and the British Council, as well as fellowships from Yaddo and the MacDowell Colony. She teaches frequently at the William Joiner Center at the University of Massachusetts, Boston, and was on the faculty of the Poets' House, Donegal, for many years.