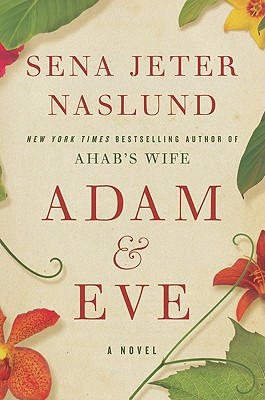 Adam & Eve (Hardcover)
William Morrow, 9780061579271, 352pp.
Publication Date: October 1, 2010
* Individual store prices may vary.
or
Not Currently Available for Direct Purchase
October 2010 Indie Next List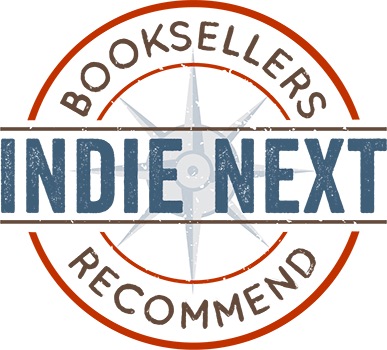 "A futuristic Eden is inhabited by Adam and Eve (also known as Lucy) who are both recovering from physical and emotional injuries. They find themselves in an oasis of warm sun, where plants bear fruit and animals give milk. But Lucy is secretly carrying a different version of the beginning of life that was newly discovered under the sands of Egypt, and is being sought by those who would kill to keep it from being released. This is an enchanting tale powerfully told, incorporating romance, adventure and suspense. Another original novel from a marvelous author."
— Karen Briggs, Great Northern Books and Hobbies, Oscoda, MI
View the List
Description
"This thriller is rich in brilliant discourses on religion, fanaticism, the meaning of ancient cave art, the speculative future, and love."
--Library Journal Sena Jeter Naslund, the New York Times bestselling author of Ahab's Wife, Four Spirits, and Abundance explores both the dark nature of fundamentalism and the brightness of true faith in her dazzling novel, Adam & Eve. A provocative, eloquent, and deeply compelling story of a woman caught between two warring worlds--science and religion--Adam & Eve raises timely questions about identity, innocence, and sin, and represents a new literary high-water mark for New York Times Notable author and Harper Lee Award-winner Naslund.
Praise For Adam & Eve…
"[Adam & Eve] transcends the boundaries of the genres it flirts with. In the hands of a lesser storyteller, it might degrade into a flimsy pastiche, but Sena Jeter Naslund's lyrical, exact prose kept me engaged."
-Bookreporter.com

"Surprisingly affecting. "
-New York Times Book Review

"This is a wonderful, wonderful novel ...[Naslund] has blown a deep breath of life into Four Spirits."
-Detroit Free Press

"Filled with the fear Naslund witnessed, the characters ...come to life ....Naslund succeeds splendidly in making history a page-turner."
-USA Weekend

"An intense treat, powerfully written, Ahab's Wife is one of the best contemporary novels I have read in years.
-Louise Erdrich on Ahab's Wife

"Exceptional...A richly detailed portrait of an opulent, turbulent time, revealing the Queen's journey from frivolity to responsibility, and from palace to prison cell to be one of striking beauty and terrible loss. 4 stars."
-People

"A wealth of period details...the queen faces imprisonment and beheading with both charm and a new dignity, even the most cynical reader will wish for a last-minute pardon."
-Christian Science Monitor

"This is a brave and multifaceted book, propelled by a mission, and ...it is a page-turner."
-Pittsburgh Post-Gazette

"To describe the elements of this ambitious novel is to sound unhinged, but Naslund pulls it off. This thriller is rich in brilliant discourses on religion, fanaticism, the meaning of ancient cave art, the speculative future, and love."
-Library Journal on ADAM & EVE

"Provocative"
-New York Times on ADAM & EVE

"[A] charming parable...but along the way, Naslund weaves into the story an effective condemnation of dogma and religious zealotry as well as an understated plea for open-mindedness and tolerance."
-Boston Globe

"Adam & Eve is a book about passions—a carefully crafted mosaic of devoted love, gut-wrenching betrayal, religious extremism, scientific inquiry, artistic expression…a wonderfully imaginative romp."
-Huntsville Times on ADAM & EVE

"Adam & Eve has the potential of making not simply a splash, but a small tsunami. The novel is nothing less than a futuristic gloss on all creation, pitting religious fundamentalism against the discovery of extraterrestrial life"
-Louisville Courier Journal

"[Naslund] shed[s] light on what the creation myth (and religious fanaticism) reveals about the human condition: that however formative our beginnings may be, they can always give way to the drama of rebirth. In Adam & Eve, Naslund asks, Which is really more important to us?"
-Elle

"Naslund's insight and craftsmanship ...capture the complexities and cultural nuances of the times."
-San Diego Union-Tribune

"A really satisfying surprise ending."
-Alabama Writers' Forum on ADAM & EVE

"Scrupulously researched and vividly presented…it's an irresistible story, and Naslund handles its big moments…with impressive assurance. Naslund has done her homework, and imagined her complex, bewitching protagonist in persuasive depth and detail. The result is an exemplary historical novel. "
-Kirkus Reviews (starred review)
What are the implications of Naslund's title Adam & Eve? Why did she use an ampersand instead of the word and? Why do you think she set the novel in the year 2020, "the year of clear vision"?
"What happened to Eden?" is a question central to the book. How would you answer it? What are your thoughts about the Genesis story? What truths does it hold for Lucy (the novel's heroine and "Eve" of the title)? What creation story does she believe in?
Why would the discovery of proof of extraterrestrial life be threatening to some people? How might it affect how we consider our identity, our ideas about being human?
Lucy holds the codex and the flash drive. What does each signify for humanity? How are they alike and how do they differ? How might they change the world? Why would someone want to murder to keep the contents of both the codex and the flash drive secret?
How does Lucy's background as an art therapist help her in dealing with Adam? Why does he insist on calling her Eve? How do Naslund's characters compare to the characters in the Biblical Genesis story? What propels Lucy and Adam to finally leave Eden? Should they have stayed?
Describe the Eden of Adam & Eve. If you could create your own paradise, what would it be like? In what way is this Eden a paradise for Lucy? What about Adam? What happens when a third person, Riley, appears in Eden? What about the feral boy?
Are religion and science truly as opposed as some people try to make them appear? How would the key characters answer this question? After they have come through their ordeal would Adam insist, as some people do, that science contradicts religion or that science merely contradicts certain ways of perceiving religion and of reading sacred books? How do you feel that religion and science relate to each other?
In Adam & Eve, Perpetuity is a group of "protectors of faith" comprised of literalist Jews, right-wing Christians, and Muslim extremists. Why do some religious people submit to the mindset of various extremists? What drives a zealotry that fosters man's inhumanity to man? Pierre Saad tells Lucy, "If the Jews, the Christians, the Muslims learn nothing new about their own origins—the mutual origins of their religions—we will have another world war. There will not be enough humanists or people of simple reason to stop them. Each faith will call it a Holy War, and the carnage, the bloodshed of the Medieval Crusades and the more recent European Holocaust will pale in comparison." Do you agree with Pierre's outlook? Are we headed for a "Holy War? How can we stop it? Why is so much bloodshed tied to religion?
When they get to France, Pierre shows Lucy and Adam the rare cave paintings that were the first human drawings ever discovered. What do the drawings signify? What is their role in Naslund's story? How do they relate to the codex and to the flash drive that Lucy carries?
Late in the novel Lucy remarks, "We must not repeat Cain and Abel billions of times. Sin was the joint failure of Adam and Eve to teach their sons the sacredness of life." Is she correct? Is violence—not disobedience, or knowledge of good and evil, or lust—"original sin?" What do you think of as original sin or as a universal root of human imperfection?
Advertisement