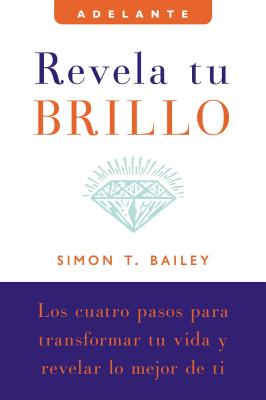 Revela tu brillo (Paperback)
Los cuatro pasos para transformar tu vida y revelar lo mejor de ti (Adelante)
Rayo, 9780061584473, 224pp.
Publication Date: September 2, 2008
* Individual store prices may vary.
Description
Cada uno de nosotros nace brillante. Pero la vida, la gente y las circunstancias de a poco van enterrando ese brillo. Al final, olvidamos que alguna vez tuvimos genialidad y talentos especiales, y nuestro brillo se encierra muy profundamente, en una bóveda interna. Y así, nos conformamos con quienes somos, en lugar de esforzarnos por llegar a ser quiénes en realidad podríamos ser. Revela tu brillo te brinda el secreto para abrir esa bóveda interna y finalmente revelar tu brillo. Después de luchar por treinta y dos años contra la desilusión, el fracaso y la desesperación, Simon T. Bailey descifró la clave para la transformación personal, haciendo un giro en su vida y convirtiéndose en un empresario sumamente exitoso, un respetado hombre de familia y un líder en su comunidad. Todos somos diamantes en bruto. Con esta metáfora Simon comparte los cuatro pasos clave para cortar y pulir la gema que eres, para volver a despertar tu genialidad, encender nuevamente tu luz interior y revelar tu potencial. ¡Únete a Simon y los miles de individuos y organizaciones en todo el mundo que han aprendido a producir un cambio duradero y a revelar su brillo!
About the Author
Simon T. Bailey is an internationally celebrated speaker, author, and consultant and a Catalyst for Brilliance. He quit his high-paying, successful career at Disney to found The Brilliance Institute based on his deceptively simple—yet remarkably powerful—idea that, inside, we all have an inner brilliance that wants to be released. Simon is a fresh voice who has taught more than a quarter of a million people around the world the same transformational system he used to reshape his life. He lives in Windermere, Florida, with his wife and two children.