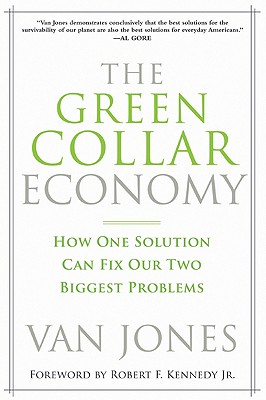 The Green Collar Economy: How One Solution Can Fix Our Two Biggest Problems (Hardcover)
How One Solution Can Fix Our Two Biggest Problems
HarperOne, 9780061650758, 256pp.
Publication Date: October 1, 2008
* Individual store prices may vary.
or
Not Currently Available for Direct Purchase
January 2009 Indie Next List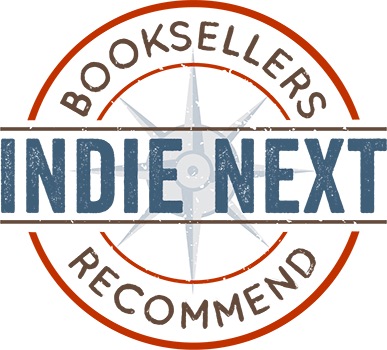 "This masterful book covers my favorite topics (jobs, the environment, active citizenry, and politics), all of it from a politically astute activist with an impressive track record."
— Jessica L. Lloyd-Rogers, Colette's - Hungry Minds, North Bend, OR
View the List
Description
Provocative, personal, and inspirational, The Green Collar Economy is not a dire warning but rather a substantive and viable plan for solving the biggest issues facing the country—the failing economy and our devastated environment. From a distance, it appears that these two problems are separate, but when we look closer, the connection becomes unmistakable.
In The Green Collar Economy, acclaimed activist and political advisor Van Jones delivers a real solution that both rescues our economy and saves the environment. The economy is built on and powered almost exclusively by oil, natural gas, and coal—all fast-diminishing nonrenewable resources. As supplies disappear, the price of energy climbs and nearly everything becomes more expensive. With costs and unemployment soaring, the economy stalls. Not only that, when we burn these fuels, the greenhouse gases they create overheat the atmosphere. As the headlines make clear, total climate chaos looms over us. The bottom line: we cannot continue with business as usual. We cannot drill and burn our way out of these dual dilemmas.
Instead, Van Jones illustrates how we can invent and invest our way out of the pollution-based grey economy and into the healthy new green economy. Built by a broad coalition deeply rooted in the lives and struggles of ordinary people, this path has the practical benefit of both cutting energy prices and generating enough work to pull the U.S. economy out of its present death spiral.
Rachel Carson's 1963 landmark book Silent Spring was the pivotal ecological examination of the last century. Now, rising above the impenetrable debate over the environment and the economy, Van Jones's The Green Collar Economy delivers a timely and essential call to action for this new century.
Praise For The Green Collar Economy: How One Solution Can Fix Our Two Biggest Problems…
"In less than two years, Jones has risen from local grass-roots organizer to shepherd of a national movement to build an inclusive green economy... Jones is making sure that our planet and our people will not just survive but also thrive in a clean-energy economy."
-Leonardo DiCaprio in Time magazine

"Van Jones is someone who makes you feel like an underachiever, no matter if you're a NASA scientist or a captain of industry. . . . Echoes of his ideas can be heard among lawmakers from Sacramento to Washington..."
-San Francisco Chronicle

"The Green Collar Economy is a both a rallying call and a road map for how we can save the planet, reduce our dependency on budget-busting fossil fuels, and bring millions of new jobs to America."
-Fred Krupp, Environmental Defense Fund President and New York Times best-selling co-author of "Earth: The Sequel"

"Van Jones represents a new generation of environmental leader – one who sees the Greening of America as both a moral imperative and a nuts and bolts economic issue. His passion, intelligence, and idealism shine through every page of this must-read book."
-Arianna Huffington

"In looking at the bigger picture, Jones provides ideas for rebuilding infrastructure and creating alternative energy sources, which would have the double bonus of boosting the economy through increased employment and higher wages while decreasing our dependence on fossil fuels . . . recommended for all libraries."
-Library Journal

"In The Green-Collar Economy, Van Jones has penned a working man's manifesto for the solar age. When green solutions finally catch on among everyday folks, Van and this book will deserve the lion's share of the credit."
-Rev. Lennox Yearwood, Hip Hop Caucus

"It's rare that someone with such a gift for speaking is able to convey the energy and excitement of his message equally well in writing. With The Green Collar Economy, Van Jones surpasses all expectations. The country seriously needs his take on the environment and the economy."
-Gavin Newsom, Mayor of San Francisco

"Pay attention: we are witnessing the debut of a major American voice."
-Paul Hawken, author of Blessed Unrest

"[Jones] new book -- which details how an ambitious public spending program on energy efficiency and renewable energy can stimulate the economy and create good jobs for the poor and unemployed -- couldn't have landed at a better time."
-Washington Post

"Jones, the head of the non-profit Green For All and the author of the new book The Green-Collar Economy, could represent the future of environmentalism in America and a way for the movement to survive and even thrive through the coming recession.
-Time

"Van Jones has a unique ability to inspire people of all colors, classes and generations to uplift vulnerable people, while protecting our vulnerable planet. His sparkling intelligence, powerful vision and deep empathy are all on full display in The Green-Collar Economy."
-Nancy Pelosi, Speaker of the House of Representatives

"Brother Van Jones is a visionary who spells out real solutions in black and white - and, of course, green. Van's vision of a thriving, green economy doesn't have throw-away things or throw-away people. It's the kind of environmentalism everyone can get behind."
-Mario Van Peebles, actor and producer, Mario's Green House

"In The Green Collar Economy, Van Jones turns conventional environmentalism on its head. Watch out: this book could change everything."
-Larry Brilliant, Google.org

"As the Earth warms and the oceans rise, the civil and human rights agenda must expand. No one has worked harder to level the playing field in the rapidly growing green economy than Van Jones."
-Ben Jealous, President, NAACP

"Van Jones has made a national name for himself by finding one solution to three persistent problems: poverty, racial inequality, and the environmental crisis. He wants to solve these problems by creating green jobs filled by the poor and people of color—the groups often left behind during technological advances."
-Boston Globe

"This book illustrates the link between the struggle to restore the environment and the need to revive the US economy. Van Jones demonstrates conclusively that the best solutions for the survivability of our planet are also the best solutions for everyday Americans."
-Al Gore

"Once in a very long while, a truly original voice enters our national political discussion--and changes the conversation for the better. [...]Van Jones does just that. The Green Collar Economy lets us envision a world in which the Earth and everyday people both thrive."
-Senator Tom Daschle

"Van Jones reminds us that the worst of times can also be the best of times-- that a nation with an abundance of resources it's wasting -- beginningwith its youth -- has an enormous opportunity to stop foolishly bankruptingitself by chasing resources it is running out of -- like oil."
-Carl Pope, Executive Director Sierra Club

"The baton is passed to climate advocate Van Jones who clearly sees that our future must be green and must include everyone. His powerful new book 'The Green Collar Economy' shows us how to accomplish it."
-Laurie David, global warming activist

"Van Jones' authentic and passionate arguments trump the status quo. In The Green Collar Economy he holds the welfare of our neediest people front and center as he lays out a viable plan for the remainder of the 21st century."
-Tavis Smiley, Author, Television and Radio Host

"Jones accomplishes the super heroic feat of linking together the solutions for poverty, the energy crisis, and global warming. Van is a visionary of our times, and one of my personal heroes. Every relevant 21st century leader needs to read Van's book."
-John Hope Bryant, Founder & CEO, Operation Hope

"Van's words echo the sentiments of many indigenous communities, who have endured the effects of coal strip mining, uranium mining and mega dams. The Green Collar Economy outlines industrial society's path towards a just future."
-Winona LaDuke, Native American and environmental activist
Advertisement