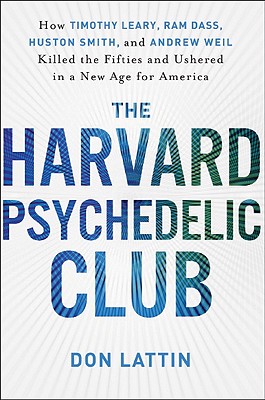 The Harvard Psychedelic Club
How Timothy Leary, Ram Dass, Huston Smith, and Andrew Weil Killed the Fifties and Ushered in a New Age for America
Hardcover

* Individual store prices may vary.
Other Editions of This Title:
Digital Audiobook (11/27/2017)
Paperback (1/4/2011)
February 2010 Indie Next List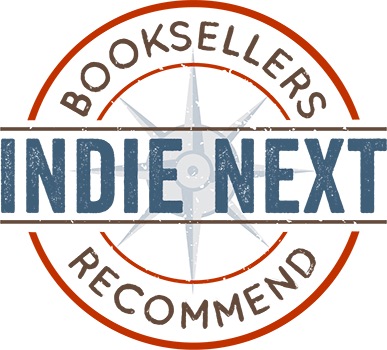 "The Harvard Psychedelic Club brought back lots of memories -- some fond, some not -- of the '60s, when Timothy Leary, Ram Dass, and Huston Smith were among the people who dominated the popular press. Don Lattin is right in that it took society about 30 years to catch up with 'the lads.' On the other hand, peace and love seem to be just about as far away as ever. A gem of a little book."
— Gearld A. DeLong, Joseph-Beth Booksellers, Cleveland, OH
View the List
Description
"[Don Lattin] has created a stimulating and thoroughly engrossing read." —Dennis McNally, author of A Long Strange Trip: The Inside History of the Grateful Dead, and Desolate Angel: Jack Kerouac, the Beat Generation, and America
It is impossible to overstate the cultural significance of the four men described in Don Lattin's The Harvard Psychedelic Club. Huston Smith, tirelessly working to promote cross-cultural religious and spiritual tolerance. Richard Alpert, a.k.a. Ram Dass, inspiring generations with his mantra, "be here now." Andrew Weil, undisputed leader of the holistic medicine revolution. And, of course, Timothy Leary, the charismatic, rebellious counter-culture icon and LSD guru. Journalist Don Lattin provides the funny, moving inside story of the "Cambridge Quartet," who crossed paths with the infamous Harvard Psilocybin Project in the early 60's, and went on to pioneer the Mind/Body/Spirit movement that would popularize yoga, vegetarianism, and Eastern mysticism in the Western world.
Praise For The Harvard Psychedelic Club: How Timothy Leary, Ram Dass, Huston Smith, and Andrew Weil Killed the Fifties and Ushered in a New Age for America…
"[An] unexpectedly grounded story...makes sense of a complicated movement so often reduced to its parody-ready costumes, haircuts, and groovy lingo. And [Lattin] does it with authority and an evenhanded understanding of the good, the bad, and the crazy of it."
— The New York Times Book Review

Many of the stories in this book have been told elsewhere, but Lattin tells them with new energy and weaves them together to create a satisfying narrative that re-creates and explains the era.
— San Francisco Chronicle Book Review

In this beautifully constructed study, Lattin brings together four of the most memorable figures from that period…this is a fast-moving, dispassionate recounting of a seminal period in our history, and all in all, a wonderful book.
— Publishers Weekly (starred review)

A terrific social history of a fascinating historical period . . . laugh-aloud passages make this an entertaining read.
— Booklist (starred review)

With care and considerable humor, Don Lattin shows us how the interwoven relationships of four charismatic visionaries contributed to the expansion of mind that changed American culture forever. The way we eat, pray, and love have all been conditioned by their lives and teachings.
— Mirabai Bush, co-founder and Senior Fellow of the Center for Contemplative Mind in Society, co-author (with Ram Dass) of Compassion in Action

I suspect I'm not the only person who thought the psychedelics-at-Harvard story had been pretty well settled, but Lattin's work has widened my perspective considerably. By focusing on Huston Smith and Andrew Weil as well as Leary and Alpert, he's created a stimulating and thoroughly engrossing read.
— Dennis McNally, author of A Long Strange Trip: The Inside History of the Grateful Dead, and Desolate Angel: Jack Kerouac, the Beat Generation, and America

The Harvard Psychedelic Club is not only a great read, it's also an unforgettable head trip. Lattin weaves a masterful tale of 1960s-style spirituality, professional jealousy, and out-of-body experiences. Lattin has done his homework and it shows. Read this book and expand your mind. No hallucinogenics required.
— Eric Weiner, author of The Geography of Bliss

A revealing account of four iconic personalities who helped define an era, sowed seeds of consciousness, and left indelible marks in the lives of spiritual explorers to this day. The Conclusion is alone worth the price of the book.
— Dan Millman, author of The Peaceful Warrior

"Lattin succeeds where less accomplished chroniclers of this period have failed."
— San Jose Mercury News and Contra Costa Times

"A rousing tale of jealousy, drugs, betrayal, vengeance, careerism and academic intrigue with a Harvard accent-it also carries the moral that brains alone won't make you holy."
— Shelf Awareness

"Outstanding book."
— Cleveland Plain-Dealer

"A fast, funny, and savvy book that dishes about some of the most celebrated figures in the American counterculture."
— Jewish Journal of Los Angeles

"The Harvard Psychedelic Club's intimate, revealing vista makes the book soar, and, as Lattin hopes, just might inspire today's idealists to carve a new path and profoundly change the world as these four dynamic visionaries once did."
— Miami Herald

"Lattin's snappy conversational prose and poignant insights into his subjects' often-tortured personal lives make his book worth the trip."
— Washington City Paper

"...raucous, witty and licentious... [Lattin] has created a post-Kerouac road scholar classic."
— The Edge

"With equal parts keen historicity and great humor, Lattin… chronicles how these founding fathers of the so-called New Age movement in the U.S. and worldwide met at Harvard in the early 60s and - despite rivalries, infighting and backstabbing - managed to change the spiritual landscape for generations to come."
— Chicago Sun-Times

"Lattin weaves the biographies of these brilliant men into a compelling tale of possibilities and disappointments, angels and demons, triumph and tragedy… a page-turner that can stand proudly alongside its fictional counterparts."
— Northern Dutchess News

"Don Lattin tells the story with panache…[he is] fascinated by these men, but he's also a fierce judge of their trespasses and their lapses from authenticity. (So we're glad to have him tell the story.)"
— The Los Angeles Times

"Informative and entertaining"
— HistoryWire.Com

"Lattin… deftly captures the intoxicated spirit of the 1960s zeitgeist… [The Harvard Psychedelic Club is] a fresh, expertly written text that serves to remind Leary's generation of their past while providing a new generation with some context of where today's pervasive drug culture came from."
— The Daily Californian

"The Harvard Psychedelic Club, takes a lucid look at four founding fathers of a movement that changed the world."
— East Bay Express

"[T]horoughly engaging… Packing his book with strange, wonderful scenes, Lattin argues that America would never be the same because of an unlikely quartet that did time — and drugs — at Harvard in the early 1960s."
— New York Post

"[A] colorful tale."
— Boston Globe

"Lattin's new book The Harvard Psychedelic Club takes a lucid look at four founding fathers of a movement that changed America and thus the world."
— PsychologyToday.com

"Lattin artfully weaves [the stories] together,creating a stronger, more compelling narrative that enlightens as much as it informs. ...Mind-blowing."
— Religion News Service

"The Harvard Psychedelic Club sets the record straight: Four extraordinary personalities crossed paths, and the result was electrifying."
— Portland Oregonian

"...[T]hese stories provide the psychedelic movement with context and continued relevance-important elements for a generation of readers trained to laugh at stock hippie characters and stoner epiphanies."
— The Onion

"Don Lattin, one of America's most-respected religion newswriters in recent years, has been devoting his considerable skills to unearthing and fully reporting some of these milestone stories. This Harvard book is his latest revelation."
— ReadtheSpirit.com

"Don Lattin's recent Harvard Pychedelic Club is a wryly tumultuous history… [that] focuses sharply on the group that began in Cambridge."
— The Huffington Post

"Lattin satisfyingly places the parallel and interconnected lives of these four titans along a timeline, drawing in a cast of minor characters as fascinating as its stars."
— BookReporter.com

"In 'The Harvard Psychedelic Club' Lattin adds depth, breadth and surprises to the story. Searchers, thinkers, philosophers and occasional wackos fill the pages of this entertaining book with their quests and questionable behavior. The book is a fast, often delightful read… This is a good one."
— San Mateo County Times
HarperOne, 9780061655937, 272pp.
Publication Date: January 5, 2010
About the Author
Don Lattin is one of the nation's leading journalists covering alternative and mainstream religious movements and figures in America. His work has appeared in dozens of U.S. magazines and newspapers, including the San Francisco Chronicle, where he covered the religion beat for nearly two decades. Lattin has also worked as a consultant and commentator for Dateline, Primetime, Good Morning America, Nightline, Anderson Cooper 360, and PBS's Religion & Ethics NewsWeekly. He is the author of Jesus Freaks: A True Story of Murder and Madness on the Evangelical Edge, and Following Our Bliss: How the Spiritual Ideals of the Sixties Shape Our Lives Today, and is the coauthor of Shopping for Faith: American Religion in the New Millennium.
or
Not Currently Available for Direct Purchase