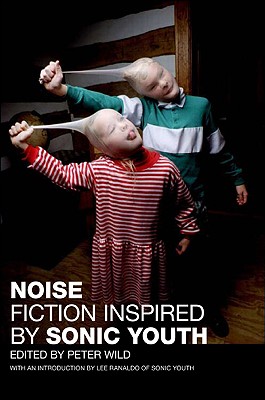 Noise
Fiction Inspired by Sonic Youth
Paperback

* Individual store prices may vary.
Description
For more than twenty-five years, the antimelodic "noise" of Sonic Youth has assaulted us, exhilarated us, inspired us. Why?
Katherine Dunn says it's because they operate in the foggy world between the real and the surreal. Mary Gaitskill says that Sonic Youth caught her, years ago, when she was falling. J. Robert Lennon says it's because Sonic Youth rip it apart. Emily Maguire was hooked because once she was in love with chaos.
Their sound is caustic, elemental, nihilistic—and quite unlike any other cult band ever to achieve rock godhood. In Noise, twenty-one great literary voices offer short fiction based on or inspired by songs from Sonic Youth—a raucous coupling of music and literature featuring marrow-colored goo, severed hands and abandoned babies, Patty Hearst watching the apocalypse on TV, and other unruly images of the Zeitgeist.
Contributors
Hiag Akmakjian • Christopher Coake • Katherine Dunn • Mary Gaitskill • Rebecca Godfrey • Laird Hunt • Shelley Jackson • J. Robert Lennon • Samuel Ligon • Emily Maguire • Tom McCarthy • Scott Mebus • Eileen Myles • Catherine O'Flynn • Emily Carter Roiphe • Kevin Sampsell • Steven Sherrill • Matt Thorne • Rachel Trezise • Jess Walter • Peter Wild
Harper Perennial, 9780061669293, 240pp.
Publication Date: January 6, 2009
About the Author
Peter Wild is the editor of a series of fiction anthologies based on the songs of rock and pop bands. His articles and fiction have appeared in The Independent (London), The Guardian (London), The Big Issue, Word Riot, NOÖ Journal, and 3:AM magazine.