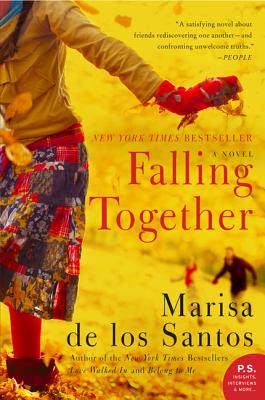 Falling Together
A Novel
Paperback

* Individual store prices may vary.
Other Editions of This Title:
Digital Audiobook (10/3/2011)
Hardcover (10/4/2011)
Paperback, Large Print (10/4/2011)
October 2011 Indie Next List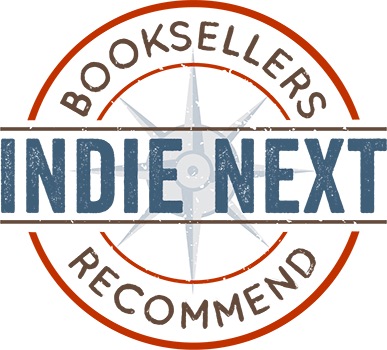 "This is the story of three inseparable college friends -- Pen, Cat, and Will -- who finally go their separate ways until Will and Pen get a mysterious summons from Cat to their college reunion. What they find there is each other, but no Cat, only Cat's forlorn husband, Jason -- the catalyst for the trio's split six years earlier. Jason tells them a story that sends them on a journey that changes everything. With these characters, de los Santos demonstrates that people aren't perfect, and that sometimes they aren't true to their friends or even to themselves, but that everybody -- even the most flawed among us -- deserves a version of 'happily ever after.'"
— Jill Miner, Saturn Booksellers, Gaylord, MI
View the List
Description
"Her writing is both vividly descriptive and surprisingly insightful."
—Boston Globe
"It's the three-dimensional men, women, and children who populate her fiction that I'll remember for a very long time."
—Nancy Pearl's Picks
Following the phenomenal success of her novels Love Walked In and Belong to Me, New York Times bestselling author Marisa de los Santos returns with Falling Together, an emotionally resonant, powerfully moving, and pitch perfect novel about friends, family, and love. Truly modern women's fiction at its finest, this is the unforgettable tale of a remarkable friendship that ended abruptly, only to be resurrected in great need years later at a college reunion, launching three formerly devoted companions and reluctant family members alike on a sobering, enlightening journey across the world and through the past. Brimming with the author's trademark wit, vivid prose, and captivating characterizations, Falling Together brilliantly explores our deepest human connections and confirms Marisa de los Santos as one of America's most exciting contemporary novelists.

Praise For Falling Together: A Novel…
"The mix of perfectly realized personalities and genuine emotion make this a winner."
— Publishers Weekly on FALLING TOGETHER

"Readers who enjoy the connection forged through the ties of family and friendships should find much to savor in de los Santos's comforting, leisurely paced novel."
— Library Journal on FALLING TOGETHER

"A satisfying novel about friends rediscovering one another—and confronting unwelcome truths—at their college reunion."
— People on FALLING TOGETHER

"[FALLING TOGETHER] is a good, solid read that succeeds in being both funny and heartbreaking. De los Santos has a knack for best-friend banter and stays true to the emotions involved in letting go of treasured relationships."
— Booklist on FALLING TOGETHER

"Falling Together explores the ways our familial relationships and friendships affect who we are and who we're becoming…the appeal of de los Santos' books remains the intimacy with which the reader gets to know each character."
— BookPage on FALLING TOGETHER

"Brimming with the author's trademark wit, vivid prose and captivating characterizations, FALLING TOGETHER brilliantly explores our deepest human connections and confirms Marisa de los Santos as one of America's most exciting contemporary novelists."
— Bookreporter.com

"Prose that shines in moments of tenderness."
— People on BELONG TO ME

"By the book's end, humanity is discovered in the unlikeliest places, and Cornelia learns that tempting as it is, you can't always judge a woman by her hairstyle."
— New York Times on BELONG TO ME

"De los Santos keeps us totally engaged with these fragile creatures, who get under our skin and, ultimately, into our hearts. Highly recommended."
— Library Journal (starred review) on BELONG TO ME

"Witty and intelligent."
— Kirkus Reviews on BELONG TO ME

"Fans of de los Santos's previous heartfelt novels will rejoice to learn of her new one, and those readers just discovering her with Falling Together will be thrilled to hear that she has a backlist they can devour."
— SheKnows.com on FALLING TOGETHER
William Morrow Paperbacks, 9780061670886, 384pp.
Publication Date: October 2, 2012
About the Author
Marisa de los Santos is a New York Times bestselling author and award-winning poet with a PhD in literature and creative writing. She lives in Wilmington, Delaware, with her family.
Describe Pen, Will, and Cat. What were they like as students and how has time changed who they are? All three of them have serious issues involving their fathers. Talk about how their relationships shaped their lives and their outlooks. How did each cope with their emotional wounds? Did you like any one character more than another? Why?
What drew Pen, Will, and Calt together, and what was it about each of them that created their magical bond? Why did they lose touch? Would they have come together eventually? What is it like when they are finally united? Would you go across the world to find an old friend?
What makes friendships work between people? Why is it often difficult to sustain friendships as we get older? How can we sustain them? Is it sometimes better to let a friendship die? Why? Have you ever enjoyed a friendship as special as that of the trio in the book? How did it begin? How did it impact your life? Can a person live without close friends?
Why do Pen and Will decide to go to the reunion after they receive Cat's email? What are they hoping for in attending? Can we turn back time and reunite in a fulfilling way or are the people we are today just too far removed from our past selves? How do they react to each other when they finally meet up?
When they meet at the reunion, Pen suggests they sum up the missing years in four sentences. Think about an old friend you haven't been in contact with for a while. What would you say in four sentences to describe your life in the time that has passed? Try it with members of your reading group. Think about what has happened since your last meeting and express it in a few sentences.
Talk about Jason. What are your impressions of him? What about Pen? Will? Cat? Why did Cat marry him? Did your feelings about him change as you learned more about who he was and what happened to him? What do Pen and Will learn from being with him? What does he learn from them?
Pen tells Will about her mother's homecoming after her father's death, and her surprise at how happy her mother seems. "'She was in India and Tibet, right?' he said. 'Maybe she had some kind of spiritual awakening. Or maybe she's just glad to be home.' Will could see how a spiritual awakening and coming home to Pen and Augusta could amount to the same thing." What do you think this means?
Pen has some interesting notions about love. She sees it as an "imperative." How does this view color how she sees love in her own life and in the lives of those around her—Will, Cat, Jason, Patrick, her mom? Would you say she's afraid of love?
Marisa de los Santos uses the image of falling in several ways throughout the novel. "There were people who could live on their own and be happy, and then there were people like Pen and Margaret who needed the falling together, the daily work of giving and taking and talk and touch." Discuss this example of falling. Identify others in the novel and explore how they relate to the characters.
Love, friendship, family, commitment, parenthood, loss, grief are many of the themes the novel touches upon. Choose one or two and trace how they are explored and resolved through the course of the story in an individual character's life.
When Pen, Will, and Jason meet Cat's extended family in the Philippines, Pen is enchanted. "You like it here," Will tells her. "It's a Pen kind of place." Why was Pen so taken by Cat's family?
While looking for Cat, Pen has her "jack-fish epiphany." Explain what insights she gleans, or as her colleague, Amelie describes it, "All is One and All is Different." Have you ever had a similar kind of "knowing moment" and when did it happen?
What finally gives Pen and Will the courage to share their feelings? Why does it take so long? Do you think they will stay in touch with Jason? Will Pen and Will last?