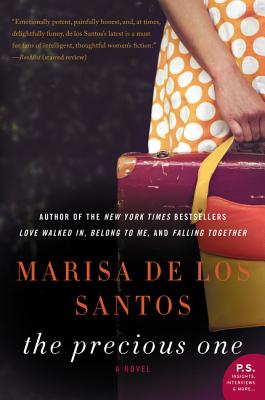 The Precious One
A Novel
Paperback

* Individual store prices may vary.
Other Editions of This Title:
Digital Audiobook (3/23/2015)
Compact Disc (3/24/2015)
Hardcover (3/24/2015)
Paperback, Large Print (3/24/2015)
Compact Disc (3/24/2015)
April 2015 Indie Next List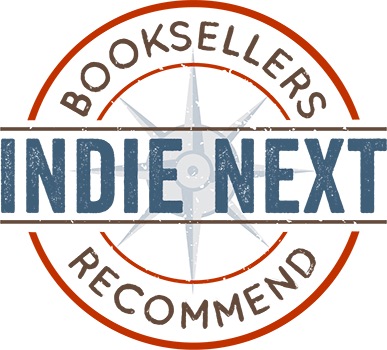 "In The Precious One, de los Santos offers a tale of family secrets, love, rejection, and forgiveness. The point of view shifts between two half-sisters who have met only once in 16 years: Taisy Cleary, now 35, and 16-year-old Willow. Why would their father bring his daughters together now, after he has kept them apart for all these years? The story is both warmly funny and heartbreaking as the two sisters share their perceptions and insights into the man who abandoned his first family. This is a thoroughly enjoyable read!"
— Fran Duke, Where the Sidewalk Ends, Chatham, MA
View the List
Description
From the New York Times bestselling author of Belong to Me, Love Walked In, and Falling Together comes a captivating novel about friendship, family, second chances, and the redemptive power of love.
In all her life, Eustacia "Taisy" Cleary has given her heart to only three men: her first love, Ben Ransom; her twin brother, Marcus; and Wilson Cleary—professor, inventor, philanderer, self-made millionaire, brilliant man, breathtaking jerk: her father.
Seventeen years ago, Wilson ditched his first family for Caroline, a beautiful young sculptor. In all that time, Taisy's family has seen Wilson, Caroline, and their daughter, Willow, only once.
Why then, is Wilson calling Taisy now, inviting her for an extended visit, encouraging her to meet her pretty sister—a teenager who views her with jealousy, mistrust, and grudging admiration? Why, now, does Wilson want Taisy to help him write his memoir?
Told in alternating voices—Taisy's strong, unsparing observations and Willow's naive, heartbreakingly earnest yearnings—The Precious One is an unforgettable novel of family secrets, lost love, and dangerous obsession, a captivating tale with the deep characterization, piercing emotional resonance, and heartfelt insight that are the hallmarks of Marisa de los Santos's beloved works.
Praise For The Precious One: A Novel…
Praise for The Precious One: "Emotionally potent, painfully honest, and, at times, delightfully funny, de los Santos's latest is a must for fans of intelligent, thoughtful women's fiction." — Booklist (starred review)
"The slow fracturing of each sister's perception of the other and the strong three-dimensional characters are exceptionally well crafted. ...de los Santos's characters' journeys are perfectly paced." — Publishers Weekly on THE PRECIOUS ONE
"de los Santos offers a comfort-food story in which men are either predators or perfect and women are both beautiful and brilliant." — Kirkus Reviews
"The author writes engagingly and creates complex and lovable characters who carry the story. Readers of character-based fiction with heartwarming, hopeful endings (e.g., books by authors such as Elizabeth Berg or Ann Hood) will love this one, too." — Library Journal
"With talent as keen as a new razor and generosity born of a humane heart, de los Santos offers an affecting story, brilliantly conceived characters and arresting prose." — Richmond Times-Dispatch
"You won't be able to put this wonderful novel down....The Precious One is...a captivating tale with the deep characterization, piercing emotional resonance, and heartfelt insight that are the hallmarks of Marisa de los Santos's beloved works." — Fresh Fiction
Praise for Falling Together:"The mix of perfectly realized personalities and genuine emotion make this a winner." — Publishers Weekly on FALLING TOGETHER
"A satisfying novel about friends rediscovering one another—and confronting unwelcome truths—at their college reunion." — People on FALLING TOGETHER
"[FALLING TOGETHER] is a good, solid read that succeeds in being both funny and heartbreaking. De los Santos has a knack for best-friend banter and stays true to the emotions involved in letting go of treasured relationships." — Booklist on FALLING TOGETHER
Praise for Belong to Me: "The novel reveals layers of rich patina—the story underneath is more complex, engaging, and surprisingly moving...de los Santos delivers an interconnected network of compelling little stories. Her writing is both vividly descriptive and surprisingly insightful." — Boston Globe on BELONG TO ME
"By the book's end, humanity is discovered in the unlikeliest places, and Cornelia learns that tempting as it is, you can't always judge a woman by her hairstyle." — New York Times on BELONG TO ME
"Witty and intelligent." — Kirkus Reviews on BELONG TO ME
"Marisa de los Santos's BELONG TO ME is my favorite discovery of the past years: a terrific page-turner that's also poignant, funny, surprising and deeply heartfelt. BELONG TO ME is the kind of novel you can't wait to share with your friends. The perfect book club pick." — Harlan Coben on BELONG TO ME
William Morrow Paperbacks, 9780061670916, 384pp.
Publication Date: December 1, 2015
About the Author
Marisa de los Santos is a New York Times bestselling author and award-winning poet with a PhD in literature and creative writing. She lives in Wilmington, Delaware, with her family.
Taisy is summoned to visit with her estranged father, Wilson, and charged with writing his autobiography. Were you surprised with her decision to stay and do the project? Do you think it was more for her own benefit than for Wilson's?
Taisy refers to her half-sister, Willow, as "the precious one" early on in the novel. Why do you think the author chose that as the title?
Willow has been home-schooled her entire life and is now beginning to attend the local high school. How does this sheltered existence inform her character? What are your thoughts on home-schooling?
There are many storylines going on within THE PRECIOUS ONE. Did having the story told from two points of view help you to know the characters more fully?
When Wilson reveals his horrible upbringing, it's quite a surprise to everyone. Do you think that should excuse his past behavior?
In proposing the book project to Taisy, Wilson reflects on his recent heart attack: "It causes one to look at one's life in a way that one has perhaps not looked at it before." Do you think he had ulterior motives in asking Taisy to be his ghostwriter?
Taisy's twin brother, Marcus, still maintains strong feelings about their estranged father. His "anger stayed red-hot for years before it cooled to something hard and shiny and black." Why do you think it was harder to forgive for Marcus than for Taisy?
Caro seems to be encouraging of Taisy being around. Why do you think she didn't try to reach out before? Do you think it's because she was another woman under his powerful sway? Why do you think Wilson has such a hold over the people in his life?
In addition to navigating the treacherous waters of high school for the first time, Willow also experiences attention from certain men and boys. Do you think Willow handled herself well in relation to the Mr. Insley situation? How could she have handled it differently? Were you surprised when Luka revealed his small part in it?
Even after realizing her teacher's attention was inappropriate, Willow still tries to understand Mr. Insley: "It could break your heart: people becoming, in the blink of an eye, so dreadfully human." Can you recall a situation where someone disappointed you with their faults or human frailties?
Were you surprised about Ben's reticence about getting back into a relationship with Taisy? Do you think she had any choice to do things differently back when they were teenagers?
Was there one storyline that grabbed you more than another, and why? Why do you think complicated family stories are so riveting to read?
Have you read any of Marisa de los Santos' novels? After now reading The Precious One, are you intrigued to read her other titles?