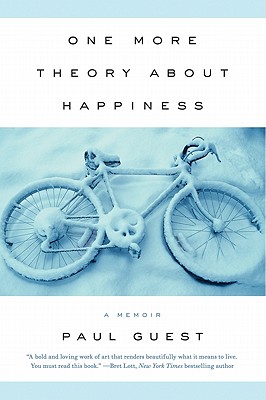 One More Theory about Happiness (Paperback)
Ecco Press, 9780061685187, 202pp.
Publication Date: May 3, 2011
June 2010 Indie Next List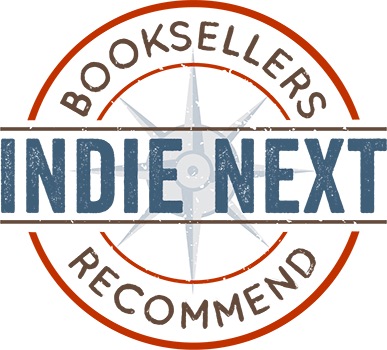 "Paul Guest's stunning memoir recounts 'the rehearsal of the flesh' that has been his life since an accident at age 12 left him paralyzed from the neck down. Rather than a tale of trauma and recovery, this is a love story, recounting the author's tumultuous romance with his body as he relearns its limits and possibilities and surrenders it to the people he loves. The author of three books of poetry, Guest's talent for lyricism shines through in this smooth-flowing, inspirational narrative."
— Stephanie Walker, The Boulder Book Store, Boulder, CO
View the List
Description
"In these lyrical, searing pages, Guest manages to break our hearts and put them back together again."
--Ann Hood
In the tradition of Lucy Grealy's Autobiography of a Face, One More Theory About Happiness is a bold and original memoir from the acclaimed, Whiting Award-winning poet Paul Guest, author of My Index of Horrifying Knowledge. A remarkable account of the accident that left him a quadriplegic, and his struggle to find independence, love, and a life on his own terms, One More Theory About Happiness has been praised by Charles Bock, author of Beautiful Children, as, "Smart and honest and clear eyed and above all, humane."
Praise For One More Theory about Happiness…
"Guest's poems combine furious rage with furious excitement in long, breathless lines that, at the last possible moment, break."
-New York Review of Books

"Guest writes more directly than ever before about his paralysis.... Guest's work, which cannot redeem his brokenness or ours...makes something beautiful out of it. And that is enough."
-New York Times Book Review

"[Guest] tells his story in short scenes that break to white space before they might prompt pity. He zigzags before we might hold him up as an example, a symbol...His memoir voice is gentle and matter-of-fact. His details are astounding and unforgettable."
-Dallas Morning News

"Guest remembers; gently, carefully, painfully, each new milestone from the accident forward. He is blessed with a sharp sense of humor...it is an effervescent book: irrepressible, buoyant."
-Los Angeles Times

"Never mawkish or grim, Guest's lyrical narrative ability tempers the heft of his experience, but the tender age at which he endured this grueling ordeal resonates on every page. Inspiring and courageous."
-Kirkus Reviews

"I read this book in one sitting....Heartbreakingly funny, pitilessly honest, [this] is above all a quiet and bold and loving work of art that renders beautifully what it means to live. You must read this book."
-Bret Lott, #1 New York Times bestselling author

"Sweet and beautiful and wrenching. By so generously providing a window into his own difficult experience, Guest shows us how profoundly fragile the human body truly is, how quickly our lives can be changed forever...and most importantly, how it's possible to create a new definition of wholeness."
-Said Sayrafiezadeh, author of WHEN SKATEBOARDS WILL BE FREE

"[An] unbelievable story...[about] an unthinkable situation, a deep level of hell, really. Guest is never self-pitying, never gets sentimental; this is not feel good tripe, or inspirational; it is deeper and more important than that—smart and honest and clear eyed and above all, humane."
-Charles Bock, bestselling author of BEAUTIFUL CHILDREN

"Lean, arresting . . . With zero gush and sentiment, [Guest] conveys [a] quiet heroism . . . Guest is an unconventional and provocative observer of himself. And of us, the 'able-bodied.' "
-USA Today

"Far from a saccharine 'triumph of the human spirit,' Guest's memoir is marked by his winning humor and bare-naked honesty, distilled into poetic prose....alert[s] us to the amazing ability of the human body and mind to reconcile with an unbearable reality."
-NPR.org

"[A] tightly written, candid memoir...[Guest] unearths a poet's faculty for succinct, smart description, narrating his own life in this memoir as a surprisingly dispassionate observer."
-Cleveland Plain Dealer

"[A] graceful and unflinching account....a remarkable journey that Guest, who possesses a dark sense of the absurd and an eye for the vulnerability of both the injured and the whole, presents in scenes that run the gamut from the horrific to the sublime."
-Atlanta Journal-Constitution
Advertisement