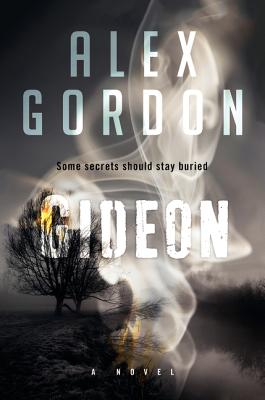 Gideon
A Novel
Paperback

* Individual store prices may vary.
Description
A modern tale of witchcraft and dark suspense, readers who love the thrills of Preston & Child, the sexiness of Kim Harrison, the modern magic of Lev Grossman, and the styling of Deborah Harkness and J.D. Horn will be drawn into Alex Gordon's edge-of-your-seat, debut supernatural thriller.
When Lauren's father dies, she makes a shocking discovery. The man she knew as John Reardon was once a completely different person, with a different name. Now, she's determined to find out who he really was, even though her only clues are an old photograph, some letters, and the name of a town—Gideon.
But someone—or something—doesn't want her to discover the truth. A strange man is stalking her, appearing everywhere she turns, and those who try to help her end up dead. Neither a shadowy enemy nor her own fear are going to prevent her from solving the mystery of her father—and unlocking the secrets of her own life.
Making her way to Gideon, Lauren finds herself more confused than ever. Nothing in this small Midwestern town is what it seems, including time itself. Residents start going missing, and Lauren is threatened by almost every townsperson she encounters. Two hundred years ago, a witch was burned at the stake, but in Gideon, the past feels all too chillingly present . . .
Praise For Gideon: A Novel…
"A deliciously creepy paranormal thriller, Gideon sucks you in one step at a time until you are well and truly caught in the story. Highly recommended." — Anne Bishop, New York Times bestselling author of the Black Jewels trilogy
"A seductive work of paranormal horror that will draw readers into its cold and gloomy world. …This novel will thoroughly satisfy readers looking for suspense, horror and a grisly good time." — Kirkus Reviews
"Crisp and shiveringly disturbing prose, a solid plot, and well-developed characters all make for a deeply satisfying read." — Publishers Weekly
"...Gideon delivers a fast-paced plot that makes you want to finish it in a day, even if you don't have time. ...Gordon's descriptions of the petty jealousies and the insular nature of a small town make this paranormal novel feel scarily realistic." — Washington Post
"Fast paced and filled with lively details, Gordon's prose propels readers into a fantastical world that is haunting to the very end." — Shelf Awareness
"With a superbly drawn supporting cast....and a singularly fantastic location, Gordon has created a wonderful entry in the field of contemporary fantasy. She's sure to attract a legion of fans, eager for her next book. Highly recommended." — SFRevu
"This debut supernatural tale does a solid job of portraying the menace of small-town evil. ... This will appeal to fans of books such as Katherine Howe's The Physick Book of Deliverance Dane or Deborah Harkness's A Discovery of Witches." — Library Journal (starred review)
"...An engaging and suspenseful story." — Booklist
"Anchored by well-crafted prose that features a creepy-as-hell villain, Gideon feels like Arthur Miller's "The Crucible" brilliantly reconceived in a Neil Gaiman-esque universe. Gordon hooks readers from page one ... making for a book that is impossible to put down." — RT Book Reviews (4.5 stars)
"I definitely recommend Gideon to anyone who loves dark urban fantasy stories." — Gizmo's Reviews
Harper Voyager, 9780061687372, 432pp.
Publication Date: January 6, 2015
About the Author
Alex Gordon resides in the Midwest. When she isn't working, she enjoys watching sports and old movies, running, and playing with her dogs. She dreams of someday adding the Pacific Northwest to the list of regions where she has lived. She is the author of Gideon.