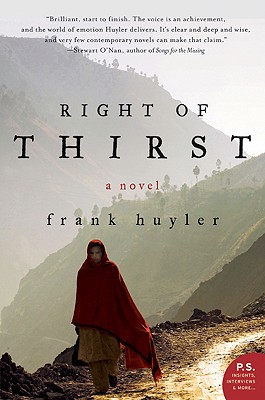 Right of Thirst (P.S.) (Paperback)
Harper Perennial, 9780061687549, 355pp.
Publication Date: April 21, 2009
June 2009 Indie Next List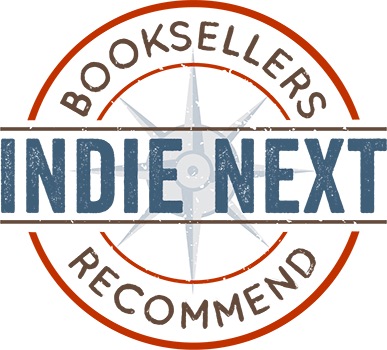 "Frank Huyler's novel about a doctor's troubled life after his wife's death is a tender and unexpected story, completely different from what I expected it to be."
— Joe Foster, Maria's Bookshop, Durango, CO
View the List
Fall '09/Winter '10 Reading Group List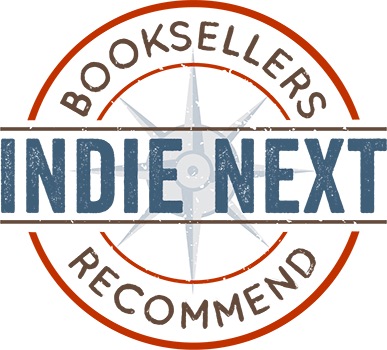 "This story of a successful cardiologist who volunteers to help with earthquake relief in a poor Islamic country is my favorite book of the year, a tender and unexpected tale of a man in search of a purpose. Plenty to argue about in this perfect reading group pick."
— Joe Foster, Maria's Bookshop, Durango, CO
View the List
Description
Shattered by his wife's death, and by his own role in it, successful cardiologist Charles Anderson volunteers to assist with earthquake relief in an impoverished Islamic country in a constant state of conflict with its neighbor. But when the refugees he's come to help do not appear and artillery begins to fall in the distance along the border, the story takes an unexpected turn.
This haunting, resonant tour de force about one man's desire to live a moral life offers a moving exploration of the tensions between poverty and wealth, the ethics of intervention, the deep cultural differences that divide the world, and the essential human similarities that unite it.
Praise For Right of Thirst (P.S.)…
"It's brilliant, start to finish. The voice is an achievement, and the world of emotion he delivers. It's solid-so solid it reminds me of a mature Hemingway. . . . It's clear and deep and wise."
-Stewart O'Nan, author of Songs for the Missing, on RIGHT OF THIRST

"One of the finest novels I've read in years. . . . Ultimately, this book is a timely, powerful exploration into the uses and limits of benevolence . . . an exploration into the limits of what'sgood and decent in the American character."
-Ben Fountain, author of Brief Encounters with Che Guevara

"Right of Thirst is a book to treasure. It is a riveting tale of our time, at once haunting and inspiring, provocative and insightful. It will stay with me for a long time."
-Tom Brokaw

"Dr. Huyler's writing is quiet, precise, spellbinding from beginning to end. . . . Easily holds with the best contemporary fiction."
-Abigail Zuger, New York Times

"He writes in a surgical fashion—with precision and care, making no sudden metaphorical movements. Huyler's protagonist resists easy answers or self-congratulatory axioms in examining the ethics of humanitarian intervention
-The New Yorker

"A book to treasure. It is a riveting tale of our time, at once haunting and inspiring, provocative and insightful. It will stay with me for a long time."
-Tom Brokaw

"One of the finest novels I've read in years. . . . A timely, powerful exploration into the uses and limits of benevolence . . . the limits of what's good and decent in the American character."
-Ben Fountain, author of Brief Encounters with Che Guevara

"Brilliant, start to finish. . . . It's clear and deep and wise, and very few contemporary novels can make that claim."
-Stewart O'Nan, author of Songs for the Missing

"Lyrical, moving, gripping. . . . A dark, compelling story about moral ambition and its pitfalls-a necessary book for this moment in America's imperial history."
-Andrew Solomon, author of the National Book Award-winning The Noonday Demon

"Resonant. . . . vivid and compassionate. . . . A timely, disquieting reflection on mortality, war and the startling dichotomy between the affluent West and the impoverished Third World."
-Kirkus Reviews
Advertisement