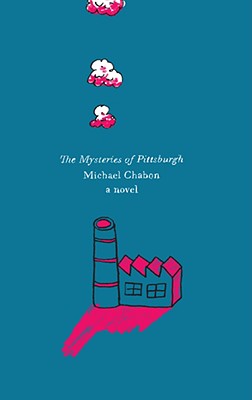 The Mysteries of Pittsburgh (Paperback)
A Novel
Harper Perennial, 9780061687570, 336pp.
Publication Date: September 30, 2008
Other Editions of This Title:
Paperback (6/13/2016)
Paperback (7/5/2005)
Paperback (5/3/2011)
* Individual store prices may vary.
Description
The enthralling debut from bestselling novelistMichael Chabon is a penetrating narrative of complexfriendships, father-son conflicts, and the awakening of a young man's sexualidentity. Chabon masterfully renders the funny,tender, and captivating first-person narrative of Art Bechstein,whose confusion and heartache echo the tones of literary forebears like The Catcher in the Rye's HoldenCaulfield and The Great Gatsby's NickCarraway. TheMysteries of Pittsburgh incontrovertibly established Chabonas a powerful force in contemporary fiction, even before his PulitzerPrize-winning novel The AmazingAdventures of Kavalier & Clay set theliterary world spinning. An unforgettable story of coming of age in America, itis also an essential milestone in the movement of American fiction, from anovelist who has become one of the most important and enduring voices of thisgeneration.
About the Author
Michael Chabon is the bestselling and Pulitzer Prize-winning author of Moonglow and The Amazing Adventures of Kavalier & Clay, among many others. He lives in Berkeley, California with his wife, the novelist Ayelet Waldman, and their children.
or
Not Currently Available for Direct Purchase