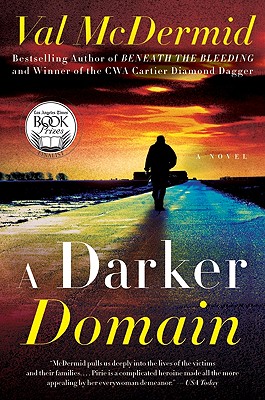 A Darker Domain (Paperback)
Harper Paperbacks, 9780061688997, 355pp.
Publication Date: June 1, 2010
March 2009 Indie Next List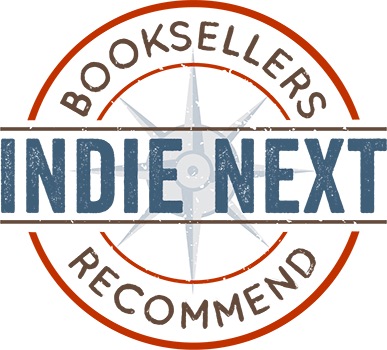 "Dark secrets, passion, and greed create a complex web for DI Karen Pirie to untangle. Aided and obstructed by a journalist who is conducting her own investigation, Pirie juggles two cold cases that originated at the height of the national miner?s strike. McDermid skillfully constructs a multi-layered page-turner, rich with detail and her usual fascinating characters and plot twists."
— Jennie Turner-Collins, Joseph-Beth Booksellers, Cincinnati, OH
View the List
Description
- A Darker Domain] combines a thrilling story with heartbreaking questions of social justice and history.-
--Seattle Times The New York Times calls Val McDermid, -As smooth a practitioner of crime fiction as anyone out there...the best we've got.- Time spent with her extraordinary thriller, A Darker Domain, will prove that it's true. Set in Scotland, the milieu of Ian Rankin's John Rebus, McDermid's brilliant exploration of loyalty and greed intertwines the past and present. It was chosen as a New York Times Notable Crime Book of the Year and was a finalist for the Los Angeles Times Book Prize.
Praise For A Darker Domain…
"McDermid pulls us deeply into the lives of the victims and their families. . . . Pirie is a complicated heroine made all the more appealing by her everywoman demeanor."
-USA Today

"Gripping and intense. . . . A strong, suspenseful psychological thriller. . . . McDermid pulls together these disparate cases with the aplomb and skill that will remind readers of her masterpiece, A Place of Execution. McDermid takes us into the heart of a mining community where unity meant survival."
-Mystery Scene

"A DARKER DOMAIN is a prime example of a crime novel that manages to encompass politics, sexual relations and social changes as it examines two unsolved crimes of the mid-1980s. . . . McDermid digs into the two cold cases through a pair of terrific investigators."
-Connecticut Post

"McDermid keeps the suspense high as she also delivers an emotionally wrenching story about people abandoned by those they trust the most."
-South Florida Sun Sentinel

"This renowned Scottish writer's fascinating new book is dark, less violent than some previous titles and heartbreakingly vivid. Its greatest strength is its depiction of the horrendous miners' strike of the mid-1980s. . . . This is a wonderfully written book you can't put down."
-Romantic Times

"Complex and layered plotlines come together, and McDermid does an excellent job creating tension around a cold case. Sure to be a hit with McDermid's large fan base, it should also appeal to those who read other Scottish police mysteries."
-Booklist

"Multifaceted and relentlessly gripping. . . . McDermid advances each of the storylines separately until they are so intertwined that it becomes impossible to separate them, the intrigue mounting with each page turned."
-BookPage (Mystery of the Month)

"This is McDermid's storytelling at its best, and DI Pirie, with her blend of humor and tenaciousness, is both likable and believable. A great read; highly recommended for fans of the genre."
-Library Journal
The investigation into Mick Prentice's disappearance is opened after his daughter, Misha, attempts to track down living family as a bone marrow match for her son. Would you seek out a family member who had abandoned you in order to help your child? Would you take it to the police in the way that Misha brought her search?
The 1984 miners' strike in Scotland was a landmark dispute in the United Kingdom. The resulting poverty for the miners and their families was often extreme. How does the strike affect the relationships described throughout the book, whether it is ties between family or friends?
Do you sympathize with the miners that left Scotland for work in England? Do you feel the stigma attached to the wives and children left behind by those that did flee was unfair? Would you have stayed behind and waited out the strike, which would eventually come to an end after a year?
Did Jimmy Lawson's retelling of the night of the hand-off in the Maclennan Grant case affect your opinion of Sir Broderick or Catriona or the circumstances of the kidnapping?
Why do you think Catriona's mother had such a hard time handing the bag to Catriona that night?
Knowing what he did about the circumstances of the kidnapping and the death of his mother, did you expect Gabriel / Adam to seek out his grandfather?
Advertisement