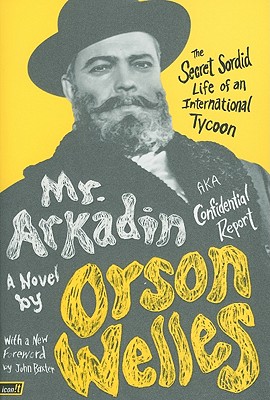 Mr. Arkadin: Aka Confidential Report: The Secret Sordid Life of an International Tycoon (Paperback)
Aka Confidential Report: The Secret Sordid Life of an International Tycoon
It Books, 9780061689031, 226pp.
Publication Date: April 6, 2010
Description
A witty, madcap, pulp-noir adventure of international intrigue, blackmail, and murder from the legendary director, actor, and writer Orson Welles. With a new introduction on its mysterious creation and tangled history by John Baxter, and available just in time for two Wellesian movie moments: the 55th anniversary of Mr. Arkadin's first release; and Richard Linklater's Me and Orson Welles, starring Zac Efron, Claire Danes, and Christian McKay.
Advertisement