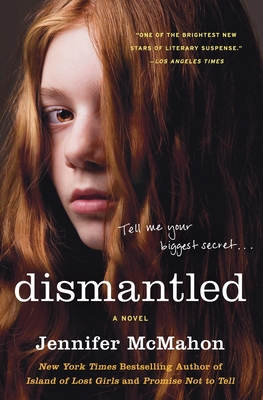 Dismantled (Paperback)
William Morrow & Company, 9780061689345, 432pp.
Publication Date: May 18, 2010
July 2009 Indie Next List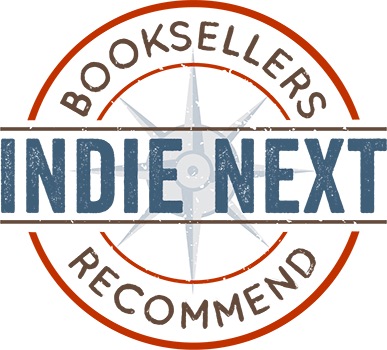 "Suz Pierce, brilliant and cruel, is dead. Ten years later, Henry and Tess, her friends, are still in orbit around her, haunted by remorse and guilt, their relationship slowing fracturing. Eight-year-old Emma desperately wants to keep her parents together, and, unwittingly, she sets off a series of events that nearly destroy them all. McMahon is a beautifully atmospheric writer, evocative of Daphne du Maurier."
— Jennie Turner-Collins, Joseph-Beth Booksellers, Cincinnati, OH
View the List
Description
"An eerie and gripping tale of suspense....A triumph."
--Boston Globe The author of the New York Times bestseller Island of Lost Girls, Jennifer McMahon returns with Dismantled--a stunning and chilling thriller that further burnishes her reputation as, "One of the brightest new stars of literary suspense" (Los Angeles Times online). Stewart O'Nan, author of Songs for the Missing, calls Dismantled, "A fun, twisty thriller. Expect comparisons to The Secret History." Readers of Laura Lippman, Tana French, and Alice Sebold's The Lovely Bones will not be able to shake this breathtaking tale of the dark consequences of a group of college friends' belief that all things--and people--must be taken apart to be truly understood.
Praise For Dismantled…
"Outstanding...By alternating the present-day lives with the origins of the Dismantlers, McMahon allows the inexorable sense of dread to build incrementally. Perhaps most memorable are not the young artists but Emma, a child whose intense imagination only adds fuel to the slow-burning fire."
-Publishers Weekly (starred review)

"A failed marriage. A long-buried secret. A lonely child's imaginary friend. From these simple ingredients, Jennifer McMahon has constructed a fun, twisty thriller. Expect DISMANTLED to earn comparisons to THE SECRET HISTORY."
-Stewart O'Nan, author of SONGS FOR THE MISSING

"One of the brightest new stars of literary suspense."
-Los Angeles Times (online)

"In her third, elegantly spooky mystery revolving around the vulnerability of a young girl and a haunting past, McMahon fashions a fresh and entrancing ghost-in-the-woods tale replete with startling psychoses, delectable Hitchcockian motifs, and dangerous attractions."
-Booklist

"McMahon's gift is the deliciously twisty way she subverts all your expectations, keeping you guessing with wry wit and feverish chills."
-People
Henry and Tess, in the present day, both feel that in their own ways, they have let their former selves down by not passionately pursuing their art, that they have settled for mundane lives. Do you think this is true, or are they just living in the real world? How can one reconcile youthful dreams with the responsibilities of adulthood?
In Dismantled, identity is a fluid concept: Val is transformed into Winnie, Winnie poses as Suz, Suz questions her identity as leader of the Dismantlers, Danner is never quite who she seems to be. How much of our identity is influenced by outward appearances, and by how others perceive us? How easy is it to reinvent yourself?
The Compassionate Dismantlers believe that by following their manifesto, they can transform art, themselves, and ultimately society. When relatively harmless pranks evolve into more destructive acts, the members have to decide where to draw the line. How far would you go in the name of something you believed passionately?
Emma's quirks and obsessions drive much of the action in the present day narrative of Dismantled. Do you think her idiosyncrasies are a reaction to something in her upbringing? What do you think of Henry's and Tess's different approaches to dealing with Emma's "imaginary friend" and other issues?
What are some of the differences in the ways Suz, Winnie, Tess, and Henry define the "truth" of what happened with the Dismantlers? The private investigator, Bill Lunde thinks he can sort out the objective truth of that summer -- is there such a thing?
Dismantled is told from multiple points of view. Did you think this technique was effective? Did you trust certain points of view more than others?
As a reader, you come to know Suz both through others' memories of her and through her diary. Is Suz a sympathetic character? Is she misunderstood or misguided? Do you see her as a hero or villain?
Throughout the novel, Henry and Tess must reevaluate their marriage and their feelings for each other. Much of their current state is dictated by their past. Do you think it's possible to overcome past hurts and reestablish the love in a relationship? How do you think the set-up of Henry living in his studio affects Emma?
Tess finds outlets from the stresses of her life through boxing and through art. Winnie suggests to Emma that she also find a creative outlet through art. How important do you think it is for people to find a place or activity they can go to forget about the world around them? Are there things you do to combat stress in your life?
Much of the action is set off by the characters' need to feel a sense of belonging: Spencer desperately wants to be a dismantler, Winnie wants to be loved by Suz, Henry wants to be back with his family, and Emma is looking for a friends who understand her. How does their need to be a part of something dictate how they act? Would you classify them as outsiders?
Advertisement