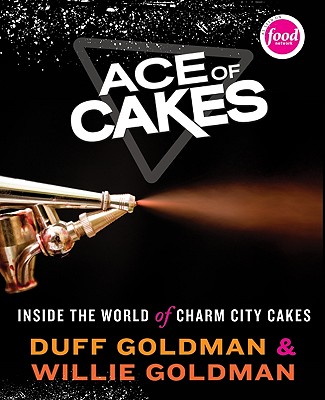 Ace of Cakes: Inside the World of Charm City Cakes (Hardcover)
Inside the World of Charm City Cakes
William Morrow & Company, 9780061703010, 307pp.
Publication Date: October 20, 2009
Description
In Ace of Cakes: Inside the World of Charm City Cakes, Duff Goldman, Food Network's indomitable "Ace of Cakes," reveals the inspiration behind some of the most outrageous and extraordinary, gravity and reality-defying confectionary creations in the world. An eye-popping collection of photos, illustrations, stories, reflections, collages, and memorabilia celebrating the eccentric Baltimore bakery where everything takes off, Ace of Cakes is a truly delectable volume that shows the magic that can happen when creativity is king and "no limits" is the mantra.
Book Videos
Advertisement