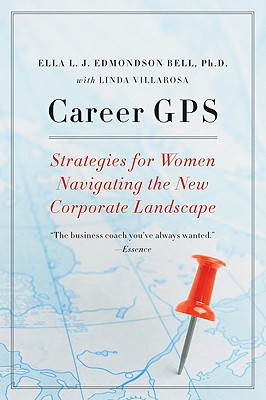 Career GPS: Strategies for Women Navigating the New Corporate Landscape (Paperback)
Strategies for Women Navigating the New Corporate Landscape
Amistad Press, 9780061714399, 234pp.
Publication Date: January 4, 2011
Description
"Career GPS serves as the business coach you never had but always wanted."
--Lois P. Frankel, Ph.D., author of Nice Girls Don't Get the Corner Office and See Jane Lead Career GPS is a clear-eye, timely, and thought-provoking guide for any woman looking to advance up the corporate ladder and/or optimize her performance in any work environment, no matter what the state of the economy. Presented by Ella L.J. Edmondson Bell, Ph.D., founder and president of ASCENT--Leading Multicultural Women to the Top, and Linda Villarosa, award-winning former editor at Essence magazine and the New York Times, these "Strategies for Women Navigating the New Corporate Landscape" belongs on every working woman's bookshelf.
Praise For Career GPS: Strategies for Women Navigating the New Corporate Landscape…
"Career GPS is a must-read. It will serve as the business coach you always wanted, offering timely advice on everything from landing a plum position to getting rewarded for a task welldone. "
-Essence

"[Bell] lays out strategies to help women maneuver their way to the top. . . . [She] also offers intriguing advice."
-Charlotte Observer

"Career GPS serves as the business coach you never had but always wanted. From getting the job you want to getting noticed for the job you've done, you'll find tangible tips for winning in the new world of work."
-Lois P. Frankel, Ph.D., author of Nice Girls Don't Get the Corner Office and See Jane Lead

"Dr. Ella Bell and Linda Villarosa offer valuable advice about how to successfully compete on a global playing field, cultivate leadership, and manage your whole self. This book is a great add to any woman's professional tool chest."
-Carla Harris, author of Expect To Win

"If you are a woman who wants to get to the top of the house, you must read this book. Career GPS provides a vital road map for how women can navigate their way to the C-suite in a rapidly changing workforce."
-Sylvia Ann Hewlett, economist and author, most recently, of Top Talent: Keeping Performance Up When Business Is Down

"Dr. Bell simultaneously lifts the spirit and gives down-to-earth advice, exercises and examples for mastering corporate life without abandoning who you really are."
-Luke Visconti, Chief Executive Officer, DiversityInc
Advertisement