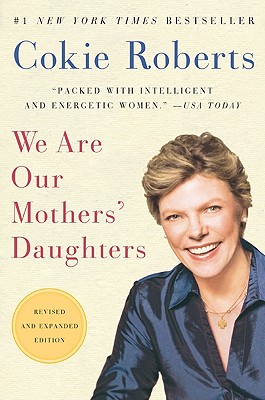 We Are Our Mothers' Daughters (Paperback)
Harper Perennial, 9780061715921, 319pp.
Publication Date: April 6, 2010
Description
In this revised and expanded tenth-anniversary edition of the #1 New York Times bestseller, renowned political commentator Cokie Roberts once again examines the nature of women's roles through the revealing lens of her personal experience. From mother to mechanic, sister to soldier, Roberts reveals how much progress has been made--and how much further we have to go. A superb collection of profiles and essays, We Are Our Mothers' Daughters offers tremendous insight into the opportunities and challenges that women encounter today as Roberts reflects upon the number of female achievers who have graced the public stage in the past decade, and focuses on the question, "What next?"
Advertisement