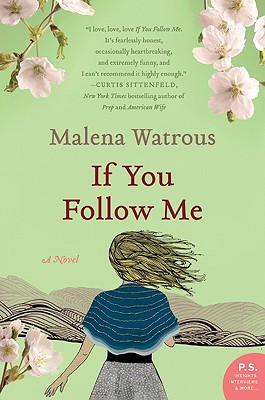 If You Follow Me (Paperback)
A Novel
Harper Perennial, 9780061732850, 384pp.
Publication Date: March 9, 2010
* Individual store prices may vary.
Summer '10 Reading Group List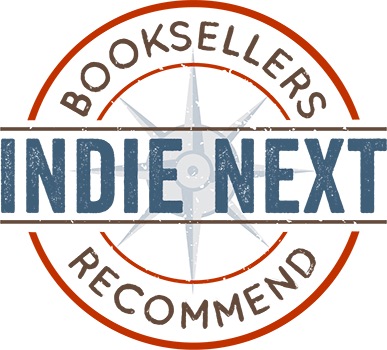 "Marina and her partner learn that Japan is a land of rules, and following rules is difficult for two American women used to the freedom of New York and San Francisco. Gomi, the Japanese word for garbage law, symbolizes the challenges of teaching in this small town on the Noto Peninsula, where the garbage is never put out in the right format or on the right day. Since the two women can't live their lives in a traditional Japanese way, they find themselves at odds with villagers and students,and they struggle to conform while at the same time retaining their individuality. This is a love story of two people and a country and culture--one in which the protagonists must learn to accept not only Japan's past but their own."
— Betsy Burton, The King's English, Salt Lake City, UT
View the List
Description
"I love, love, love If You Follow Me. It's fearlessly honest, occasionally heartbreaking, and extremely funny, and I can't recommend it highly enough." — Curtis Sittenfeld, New York Times bestselling author of Prep and American Wife
In Malena Watrous' beautifully wrought and deftly written debut novel, we meet Marina, a young woman who has come to the small, rural Japanese town of Shika to teach English for a year. For her, Shika is more than just her home as a "temporary person." It's also an attempt to escape the reality that has followed her since her father committed suicide only a year earlier.
Marina is a big city girl is in a small town filled with off-beat characters, including an ambitious town matchmaker, a dentist looking for free English lessons, a high school student who idolizes Western rap artists, and finally Marina's America-obsessed supervisor, Hiro, a town leader whose friendship teaches her more than she ever expected.
If You Follow Me is at once a fish-out-of-water tale, a dark comedy of manners, and a strange kind of love story that explores the tension of being the outsider in an intimate community and the joy in finding that human nature is the same everywhere.
About the Author
Malena Watrous's short fiction has appeared in Story Quarterly, Glimmer Train, Triquarterly, The Massachusetts Review, and Kyoto Journal. The winner of the Michener-Copernicus Award, she lives in San Francisco.
Praise For If You Follow Me: A Novel…
"I love, love, love IF YOU FOLLOW ME. It's fearlessly honest, occasionally heartbreaking, and extremely funny, and I can't recommend it highly enough."
— Curtis Sittenfeld, New York Times bestselling author of PREP and AMERICAN WIFE

"[A] deft, funny, and emotionally acute first novel...Watrous's book crackles with atmospheric detail and sharp dialogue, and tells a vivid story of an American confronting grief and self-knowledge in an unfamiliar place."
— Boston Globe

"Graceful, smart, and filled with wonder, If You Follow Me is a heartfelt delight from beginning to end."
— Michelle Richmond, bestselling author of The Year of Fog

"In this beautiful novel, what is most "foreign" to Marina turns out to be her complex relationships with those she thought she knew best. Malena Watrous's writing is sharp-edged and generous, tragic and true. I would follow her anywhere."
— Katharine Noel, author of Halfway House

"If You Follow Me is the kind of book you finish and then clutch to your heart as you run around telling everyone you know that they have to read it. Watrous has written a book of great genuine warmth, startling honesty, and remarkable power."
— Thisbe Nissen, author of Osprey Island

"This tragicomic debut novel spunky, feminist and perpetually wrong-footed college grad as she spends four seasons in rural Japan escaping the memory of her father's suicide."
— Ms. magazine

"[C]onfident and heartfelt, a finely sketched reminder of the ways in which new loves are like new countries....If You Follow Me will charm all readers who have ever fumbled, offended, raged, and had their hearts broken in a foreign land."
— San Francisco magazine

"A smart, comic first novel."
— New York Times Book Review

"Her writing is direct and conversational. And she is able to deliver an excruciating portrayal of Marina's internal struggles."
— Eugene Register-Guard
The novel opens as Marina is sitting at her desk, reading a comedy of manners, thinking about how they're formulaic, but at least she understands them.  "People play by and break the rules of love and social conduct, and the right twosomes find each other at the very end."  If You Follow Me is described as "a strange kind of love story," chronicling the end of one relationship and the start of another.  How does it match the "formula" that Marina sets out at the beginning of the book?
Marina came to Japan right after graduating from a women's college, and has certain feminist beliefs.  She thinks that girls should be strong, acting (and treated) no differently than boys.  But the school where she works is split by gender, and the students act in ways that she feels are stereotypical of their gender as well.  Marina struggles with this, and with her belief that Joe, her male predecessor on the job, was pampered and indulged as a guy.  Discuss some of the ways in which she correctly identifies evidence of sexism in Japan. What ways might she be imposing false or western notions onto her host culture? How do different female characters in the book surprise her the book with their take on gender roles?
After having been in Japan for a while, Marina figures out that people often tell the truth indirectly, so she has to learn to "fill in the blanks," to understand what they really mean.  How did this affect what she read in Miyoshi-sensei's letters? What times in your life have you had trouble communicating across cultural barriers?
In the past, the term "coming out novel" applied to books in which someone acknowledged his or her homosexuality, and then began living more openly and freely.  In this novel, Marina finally comes out about the fact that Carolyn was her girlfriend near the end, after they'd broken up, and right before she starts a romantic relationship with a man.  Is this the opposite of a "coming out novel"?  Do you agree or disagree with her that sexuality is fluid, and love is rare?
There is an ancient tradition of honoring the seasons in Japanese art.  In keeping with this tradition, this novel is broken into four sections: Fall, Winter, Spring, Summer.  How do the things that happen in each section correspond with the mood of that season?
Before moving to Japan, Marina thinks of a picture she saw of a crowded Tokyo subway platform where a man was using a stick to prod commuters onto the train.  She thinks, "People talked about going abroad to find yourself.  Japan seemed like a place where you could get lost."  Do you think that she succeeds in "losing herself" in Japan?  What does this mean exactly, and why is it something she wants?
What preconceptions, if any, did you have about Japan before reading this book?  Did the portrayal of Japanese culture and the people either match the ideas you already had in mind or surprise you in any way? How do you think the book would have been different if Marina ended up in crowded Tokyo instead of the rural Shika?
Marina hates the language used to talk about death, especially the Kubler-Ross stages—from denial to acceptance—that her college bereavement group leader applied to everyone in that group.  Why does she have such a problem with the rhetoric of grief, and such a hard time talking about suicide in particular?  In spite of her discomfort with this language, does she move from denial to acceptance?
At the end of the novel, when she scatters her father's ashes, she doesn't want to say goodbye, because this "suggests separation or worse—closure."  What's her problem with this concept?  Do you agree? Has there been a time in your life where you had trouble letting go?
Marina feels a lot of guilt and shame about a big thing—her father's suicide—but she is also constantly doing little things wrong.  She is so bad at following rules that it almost seems like she must be doing this on purpose (as Carolyn suggests more than once).  Given her guilty conscience, why do you think that is? How does Marina's guilt motivate her to do the things she does?
After attempting to get rid of the broken refrigerator, which lands her in deep trouble with her neighbors and supervisor, Marina comes to the realization that nothing gets thrown away in Japan.  For a young woman whose her father killed himself, is this notion of object permanence comforting or terrifying? How do you think the idea influences Japanese culture? How does the ease of throwing away things affect American culture?