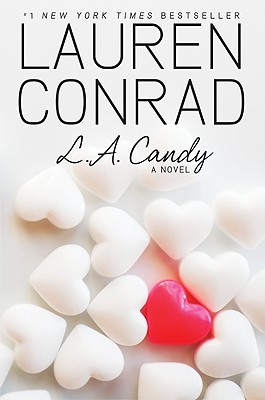 L.A. Candy (L.A. Candy Novels) (Hardcover)
HarperCollins, 9780061767586, 326pp.
Publication Date: June 16, 2009
Description
In L.A. CANDY, nineteen-year-old Jane Roberts moves to L.A. and unexpectedly becomes the star of a reality T.V. show. With fame comes wealth, hot clothes and even hotter love interests -- and Jane′s lapping it all up with her eclectic entourage of pals who are always up for a wild night out and the chance to get a piece of her spotlight. But soon Jane realizes everyone wants something from her, and nothing is what it seems to be.
L.A. CANDY is a fast-paced, honest and entertaining fictional account of what it′s like to come of age in Hollywood while starring in a reality TV show, written by a girl who has experienced it all firsthand: Lauren Conrad.
Ages 14 years+
Advertisement