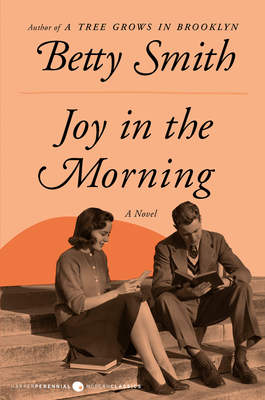 Joy in the Morning (Paperback)
Harper Perennial, 9780061774331, 320pp.
Publication Date: June 29, 2010
Description
"A glad affirmation that love can accomplish the impossible." -- Chicago Tribune
"Weeping, laughing, raging, exulting... Intensely emotional... Inspired." -- New York Times
Joy in the Morning is the magnificent million-copy bestseller of young love and marriage by Betty Smith, beloved author of A Tree Grows in Brooklyn, Tomorrow Will Be Better, and Maggie-Now. In 1927 Brooklyn, teenagers Carl Brown and Annie McGairy meet and fall in love. Through hardship and poverty, their commitment perseveres, and soon they realize that their greatest sources of strength, loyalty, and love will help them make it through, together. Joy in the Morning is, in the words of Best Sellers, "a human-hearted song of joy" from the immortal Betty Smith.
Advertisement