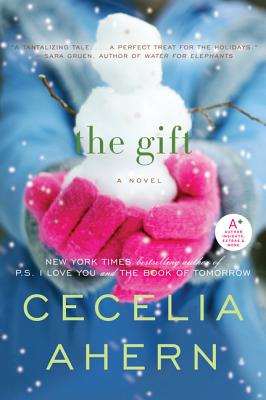 The Gift (Paperback)
William Morrow & Company, 9780061782091, 302pp.
Publication Date: October 25, 2011
December 2009 Indie Next List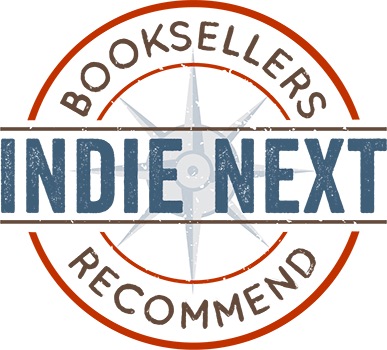 "Every holiday season, people watch It's a Wonderful Life, and now readers will add The Gift by Cecelia Ahern to their seasonal calendar. It is sure to become an annual ritual and a holiday classic with a message -- that time is the greatest gift you can give."
— Karin Beyer, Saturn Booksellers, Gaylord, MI
View the List
Description
The Gift is a magical, fable-like Christmas story from Cecelia Ahern, the celebrated New York Times bestselling author of P.S. I Love You and Thanks for the Memories. The story of Lou Suffern, a successful executive frustrated by the fact that he spends more time in the office than with his doting wife and two young children, The Gift is "a tantalizing tale wrapped in a tale.... the] perfect treat for the holidays." (Sara Gruen)
Praise For The Gift…
"This modern-day Scrooge tale is a delightful read with plenty of fun twists and turns."
-USA Today

"An updated version of Dickens's A Christmas Carol . . . with some surprising twists."
-Boston Globe

"Charming . . . The Gift is like a warm sweater."
-Associated Press

"A moving tale . . . The Gift weaves magical elements into modern-day setting, and will certainly appeal to readers looking for a touching supernatural tearjerker."
-Booklist

"A winning tale of magic and redemption. . . . Ahern's an accomplished storyteller, and her writing chops elevate this far above the normal holiday fare. There's magic, but it's not campy, and the sentiment is real."
-Publishers Weekly

"Light holiday fare with a lesson . . . [that] encourages readers to appreciate the important things. . . . Ahern has a way with character."
-Kirkus Reviews

"[A] holiday treat . . . This clever twist on the guardian angel story will appeal to Ahern's fans and lovers of holiday fiction."
-Library Journal

"THE GIFT is a tantalizing tale wrapped in a tale that I devoured in one sitting. It's a perfect treat for the holidays."
-Sara Gruen, author of Water for Elephants
In the opening pages of the book it is revealed that this story is about "people, secrets, and time." How do these themes play out in the experiences of various characters throughout the book? How do the various plots intersect?
Raphie tells The Turkey Boy that Gabe gave Lou the gift of time (p. 297). Are there other "gifts" that Gabe gives Lou?
Has the rise of social media such as Facebook and Twitter given us more flexibility with time—being able to be in two places at once, like Gabe—or has technology made us busier and actually limited our accessibility?
Lou is a complex character: hard and ambitious but with moments of vulnerability, such as his reaction when hearing Ruth cry (p. 75). What are your impressions of Lou? Do they change over the course of the novel? Use scenes from the story to support your viewpoint.
Lou always wishes he could be in two places at once, a wish Gabe fulfills when he gives Lou the pills. Why does Lou want this ability? What happens when he takes the pills? Was this "wish come true" what he thought it would be? What are the drawbacks to being in two places at once? If it were physically possible, would you do so?
When Lou steps back from his life, he gains some important insights into who he is, how he behaves, and what his impact is on those around him. Have you ever had the opportunity to step "outside" of your life to see if you like what's going on? What was the experience like?
Gabe has "special" qualities—moving as quick as light, predicting things before they happen, reading people's feelings. Do you think he's human or something more supernatural, such as an angel? Would you like to have a special ability—if so, what would it be?
What insights did reading The Gift hold for you and your own work-life balance? Like The Turkey Boy, what did you take away about timing?
If you could have a special gift, what would you want?
Advertisement