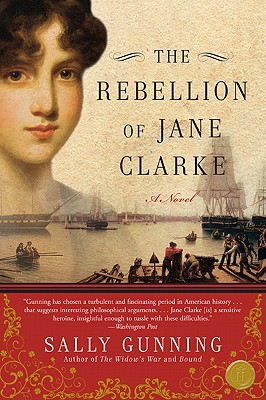 The Rebellion of Jane Clarke
A Novel
Paperback

* Individual store prices may vary.
Other Editions of This Title:
Compact Disc (10/6/2020)
MP3 CD (10/6/2020)
Hardcover (6/1/2010)
July 2010 Indie Next List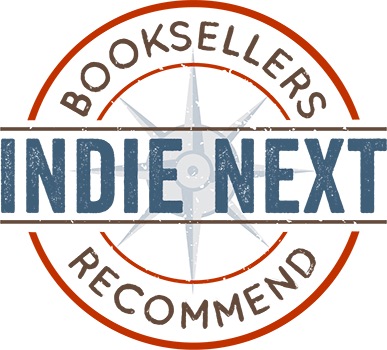 "Jane Clarke is a feisty and forward-looking heroine swept up in the conflicts of Revolutionary War-era Boston. With a great sense of history, romance, and suspense, Sally Gunning knows how to tell a story that one will read with pleasure. The Rebellion of Jane Clarke is a must read!"
— Nan Arroyo, Brewster Book Store, Brewster, MA
View the List
Description
"Sally Gunning is a gifted storyteller adept at layering time, place, and character and revealing conflicts of the heart."
—Anne LeClaire, author of Entering Normal


From Sally Gunning, the critically acclaimed author of The Widow's War and Bound, comes The Rebellion of Jane Clarke, the compelling story of a young woman caught between tradition and independence, family and conscience, loyalty and love, on the eve of the Revolutionary War. Combining actual historical figures and events, like John Adams and the Boston Massacre, with enthralling fictional creations, author Gunning brings to vivid and unforgettable life the world of Colonial America on the brink of momentous upheaval and change.
Praise For The Rebellion of Jane Clarke: A Novel…
"Readers will be swiftly turning the pages, eagerly cheering for the strong-willed widow."
— Booklist

"Quietly compelling . . . . Gunning paints the ethical, emotional, and financial dilemmas of her refreshingly adult characters in surprisingly lively shades of gray."
— Kirkus Reviews

"Provocative . . . Gunning infuses the story with suspense and intrigue [and] resists easy generalizations and stereotypes."
— Publishers Weekly

"Historical fiction at its best."
— Library Journal (starred review)

"Heartrending ... Gunning's vibrant portrayal of Lyddie's journey shows that the pursuit of happiness is not for the faint of heart."
— Boston Globe

"Gunning's exquisite use of language and imaginative scene-setting in times past will keep readers riveted . . . Anyone who loves history, storytelling, and Cape Cod will want to settle in for a long weekend of pleasurable escape."
— Cape Cod Life on BOUND

"Gripping, romantic, historically sound, and completely satisfying...I'll be surprised if I read a better historical novel this year."
— Historical Novels Review (The Historical Novel Society); "Editor's Choice"

"A gifted storyteller . . . has given us a deeply affecting tale of a woman caught between the irresistible currents of her inner truth and the equally powerful strictures of her times."
— Anne LeClaire, author of The Law of Bound Hearts and Entering Normal

"[A] colonial page-turner...horrifying, spellbinding."
— Publishers Weekly

"Unlike many historical novelists, Gunning makes the long-ago feel like this very day. Elegantly, she tells bitter truths -- that dignity and grace and even abiding love can flourish where it seems nothing can grow."
— Jacquelyn Mitchard, author of The Deep End of the Ocean and Still Summer

"The descriptions are vivid; the characters have depth and a little mystery; and the history is accurate, from well-known events to daily living...[a] masterpiece of historical ficition."
— The Patriot Ledger (Quincy, MA) on THE REBELLION OF JANE CLARKE

"[B]lazing...Gunning's fluid writing and attention to the larger issues of human nature...really make this move. Good historical fiction offers new perspectives on old stories. This book succeeds handily at the task."
— Publishers Weekly (starred review) on THE REBELLION OF JANE CLARKE

"This well-researched and lively novel captures the mood of those turbulent [pre-revolutionary] times."
— Library Journal on THE REBELLION OF JANE CLARKE

"Gunning fills her novel with believable and complex characters . . . best of all she's created an intriguing and admirable witness to history in Jane Clarke. "
— BookPage.com on THE REBELLION OF JANE CLARKE

"A wonderful writer…Gunning's attention to historical detail and riveting storytelling make for a compelling and intelligent read. "
— The Cape Cod Times on THE REBELLION OF JANE CLARKE

"Nobody brings the Cape's history alive like Sally Gunning."
— Cape Codder on THE REBELLION OF JANE CLARKE

"Sally Gunning is equally adept at depicting a city on the brink of rebellion, a young woman's coming of age, and the beautiful Cape Cod landscape."
— Historical Novels Review on THE REBELLION OF JANE CLARKE

"Gunning had chosen a turbulent and fascinating period in American history…that suggests interesting philosophical arguments….Jane Clarke [is] a sensitive heroine, insightful enough to tussle with these difficulties."
— Washington Post Book World on THE REBELLION OF JANE CLARKE
William Morrow Paperbacks, 9780061782152, 304pp.
Publication Date: April 26, 2011
About the Author
Sally Cabot Gunning lives in Brewster, Massachusetts, with her husband, Tom. A lifelong resident of New England, she is active in local historical organizations and creates tours that showcase the three-hundred-year history of her village. She is the author of three "Satucket novels" (The Widow's War, Bound, and The Rebellion of Jane Clarke), as well as the historical novels Benjamin Franklin's Bastard and Monticello.
At the beginning of The Rebellion of Jane Clarke, Jane appears to share her father's political view. Discuss how this changes or remains the same throughout the novel.
Jane rebels against her father by refusing to marry Phinnie Paine. What else or who else does Jane rebel against?
Discuss Jane's changed feelings for her stepmother. What factors influence this change?
After the massacre Jane resents the fact that Henry Knox exposed her to danger. Is this resentment justified or misdirected?
Jane is older than her brother. Does she seem so? What factors of their time and circumstance might influence this preception?
Discuss the role of James Otis in the novel and his effect on Jane.
Discuss the influence of Jane's grandparents on her decisions.
If you were Jane, would you forgive Aunt Gill?
What parallels do you see between the politics of 1770 and those of today?
Does the Boston Massacre in The Rebellion of Jane Clarke differ from the version you learned in school?