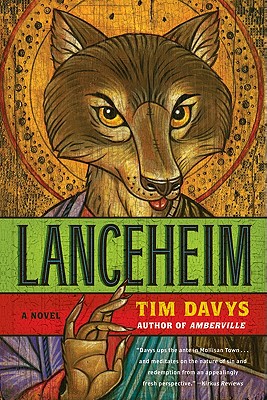 Lanceheim (Paperback)
Harper Perennial, 9780061797446, 371pp.
Publication Date: June 7, 2011
Description
The second book in Tim Davys's Mollisan Town quartet--following the critically-acclaimed Amberville--Lanceheim is a literary and psychological drama in which the trials and tribulations of stuffed animals Reuben Walrus and Wolf Diaz illuminate the moral and philosophical dilemmas of humans. If you enjoy the works of Chris Moore (You Suck, Fool), Neil Gaiman (Stardust, Coraline), Clifford Chase (Winkie), and Jasper Fforde (The Big Over Easy)--or classics novels such as Animal Farm and Watership Down--you'll love the unique brilliance of Lanceheim.
Praise For Lanceheim…
"[In Lanceheim] Davys ups the ante in Mollisan Town…and meditates on the nature of sin and redemption from an appealingly fresh perspective."
-Kirkus Reviews
Advertisement