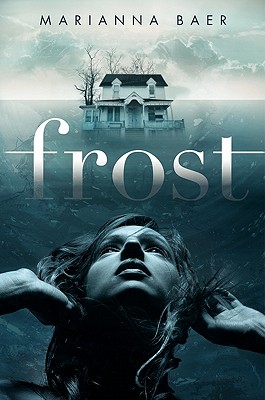 Frost
Hardcover

* Individual store prices may vary.
Description
Leena Thomas's senior year at boarding school starts with a cruel shock: Frost House, the cozy Victorian dorm where she and her best friends chose to live, has been assigned an unexpected roommate—confrontational, eccentric Celeste Lazar.
What Celeste lacks in social grace, however, her brother, David, a recent transfer student, makes up for in good looks and charm. But while he and Leena hit it off immediately, Leena finds herself struggling to balance her growing attraction with her fear of getting hurt.
As classes get under way, strange happenings begin to bedevil Frost House—frames mys-teriously falling off walls, doors locking by themselves, furniture toppling over. Celeste blames the housemates, convinced they want to scare her into leaving. And while Leena tries to play peacekeeper between her best friends and new roommate, soon the mysterious happenings in the dorm, an intense triangle between Leena, Celeste, and David, and the reawakening of childhood fears all push Leena to take increasingly desperate measures to feel safe. But does the threat lie with her new roommate, within Leena's own mind . . . or in Frost House itself?
Frost is a stunning and surprising tale of suspense from debut author Marianna Baer.
Praise For Frost…
"Baer has a knack for dialogue and creating creepy situations that will intrigue teens."
— Kirkus Reviews

"This nuanced blend of psychological suspense and boarding-school drama will tingle the spines of plenty of readers."
— ALA Booklist

"[Readers] will gladly turn the pages to soak up its eerie atmosphere."
— School Library Journal

"Baer deftly plays the gray areas between psychological and supernatural thriller…. Give this inexorable thriller to fans of Griffin's TIGHTER."
— Bulletin of the Center for Children's Books
Balzer + Bray, 9780061799495, 400pp.
Publication Date: September 13, 2011
About the Author
Marianna Baer received an MFA in writing for children and young adults from Vermont College of Fine Arts and a BA in art from Oberlin College. She also attended boarding school, where she lived in a tiny dorm called Frost House, which was subsequently torn down. She currently lives in Brooklyn, New York. Frost is her first novel.