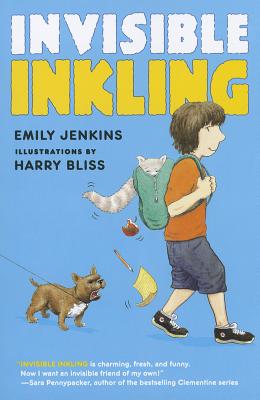 Invisible Inkling (Paperback)
Balzer & Bray/Harperteen, 9780061802225, 176pp.
Publication Date: April 24, 2012
Summer 2011 Kids' Next List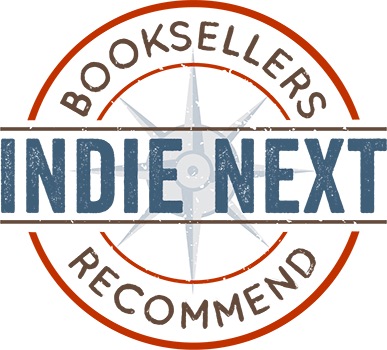 "Starting fourth grade without your best friend can be pretty scary. On the other hand, finding an invisible furry creature in the corner of your family's ice cream shop can be very cool. Hank's delight at actually having a real, live invisible friend makes this a warm and funny narrative. The tale of their adventures, fears, errors and triumphs while searching for edible squash and battling the school bully is sure to win young fans and parents alike."
— Jeanne Snyder, Books & Books, Coral Gables, FL
View the List
Description
The thing about Hank's new friend Inkling is, he's invisible.
No, not imaginary. Inkling is an invisible bandapat, a creature native to the Peruvian Woods of Mystery. (Or maybe it is the Ukrainian glaciers. Inkling hardly ever gets his stories straight.)
Now Inkling has found his way into Hank's apartment on his quest for squash, a bandapat favorite. But Hank has bigger problems than helping Inkling fend off maniac doggies and searching for pumpkins: Bruno Gillicut is a lunch-stealing, dirtbug caveperson and he's got to be stopped. And who better to help stand up to a bully than an invisible friend?
Praise For Invisible Inkling…
INVISIBLE INKLING is charming, fresh, and funny. Now I want an invisible friend of my own!
-Sara Pennypacker, author of the New York Times bestselling Clementine series

"Gently humorous and nicely realistic (with the obvious exception of the invisible Peruvian Bandapat). Anyone who has ever had an imaginary friend will appreciate sassy Inkling (who's invisible-not imaginary)."
-Kirkus Reviews

"Thoughtfully grounded, gently kooky chapter book. Jenkins colors her mostly realistic tale with enough bits of mystery and silliness to hold readers' attention"
-Publishers Weekly

"A mix of wild humor, fantasy, and sadness, this series starter offers a moving story about defeating bullies. The story will grab readers with its comedy and captivating sidekick."
-Booklist

"I love INVISIBLE INKLING, so funny and satisfying and yet poised for the next installment."
-Paul O. Zelinsky
Advertisement