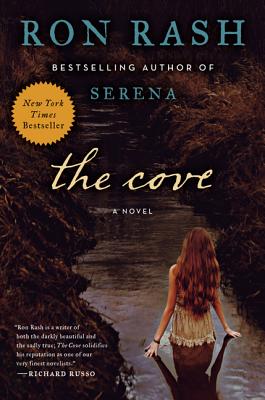 The Cove (Hardcover)
Ecco Press, 9780061804199, 255pp.
Publication Date: April 10, 2012
* Individual store prices may vary.
April 2012 Indie Next List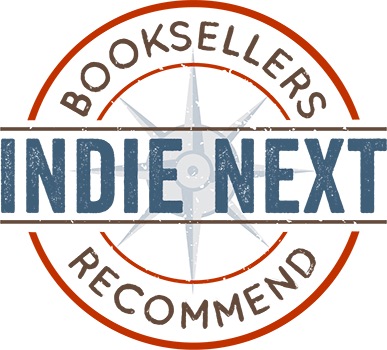 "Laurel Shelton and her brother live in a cove considered by many to be cursed. Crops fail, untimely deaths occur, and little light ever trickles down onto their plot of land. Their lives are largely isolated until Laurel discovers a mysterious and mute stranger playing the flute in the nearby woods. Set during the final months of WWI in the Appalachians of North Carolina, The Cove is a book that reveals the nature of humans to quickly ostracize those not like themselves and how easily people will demonize a group of people amidst the fever of war."
— Eon Alden, City Lights Bookstore, Sylva, NC
View the List
Description
Set during World War One, The Cove is a novel that speaks intimately to today's politics. Beautifully written, tough, raw, uncompromising, entirely new. Ron Rash is a writer's writer who writes for others. Colum McCann
Ron Rash is a writer of both the darkly beautiful and the sadly true; The Cove solidifies his reputation as one of our very finest novelists. Richard Russo, Pulitzer Prize-winning author of Empire Falls
Here is a magnificent tale that captures the wondrous beauty of nature and love and the darkness of superstition and fear from one of America's most exciting contemporary novelists. With The Cove, Ron Rash, author of the acclaimed New York Times bestseller Serena, returns to the Appalachian milieu he has previously so memorably evoked. A two-time O. Henry Prize winner for his short fiction and recipient of the 2010 Frank O Connor International Story Award and the 2010 SIBA Book Award for his story collection Burning Bright Rash can expect more honors for The Cove, a novel that brilliantly explores often dangerous notions of patriotism during wartime. This story of a love affair doomed in the rising turmoil of WWI resonates powerfully in today's world.
Praise For The Cove…
"A gently beautiful new novel…Rash, a native of Appalachia, has written a southern tragedy, with a self-consciously Shakespearean structure and economy…. [A] powerful novel, with some of the mysterious moral weight of Carson McCullers, along with a musical voice that belongs to Rash alone."
-USA Today

"This book ranks among the best backwoods fiction since 2006's Winter's Bone.... [A] gripping novel…[not] just an elegant work of literary fiction, written in a voice that's hauntingly simple and Southern; it's also a riveting mystery."
-Entertainment Weekly, Grade: A

"Rash is particularly good at capturing the hazy space where otherworldly phantoms mingle with plain old human meanness…Rash never lays down a dull or clunky line…at the very end…these pages ignite, and suddenly we're racing through a conflagration of violence that no one seems able to control except Rash."
-Washington Post

"In Rash's skilled hands, even farm chores take on a meditative beauty."
-People

"Mr. Rash's writing is so richly atmospheric…[he] can make words take wing…. A breathless sequence of events lead the book to its devastating final sentence. And that sentence affirms Mr. Rash's reputation for writerly miracles."
-Janet Maslin, New York Times

"[B]eautifully crafted…In [the cove's] story, we hear the unique voice of a region made all the more poignant for how few will ever hear it exactly this way again."
-Atlanta Journal-Constitution

"Rash masterfully poises suspense elements and gives full reign to other strengths: language, awe, symbolism, cast of characters and mountain knowledge…. It's a book you could read again to savor the writing. Rash has found a subject that compellingly represents his vision—beauty shadowed by foreboding; and he's made it symphonic."
-Asheville Citizen-Times

"Lonely young woman meets mysterious stranger. What might have been trite and formulaic is anything but in Rash's fifth novel, a dark tale of Appalachian superstition and jingoism so good it gives you chills… Even better than the bestselling Serena (2008), for here Rash has elevated melodrama to tragedy."
-Kirkus Reviews (starred review)

"Rash effortlessly summons the rugged Appalachian landscape as well as the small-mindedness and xenophobia of a country in the grip of patriotic fervor, drawing striking parallels to the heated political rhetoric of today. A powerful novel that skillfully overlays its tragic love story with pointed social commentary."
-Booklist (starred review)

"The gripping plot, gothic atmosphere, and striking descriptions, in particular of the dismal cove, make this a top-notch story of an unusual place and its fated and fearful denizens."
-Publishers Weekly (starred review), Pick of the Week

"Rash develops his story masterfully; the large cast of characters is superbly realized, as is the xenophobia that accompanies the war, and Rash brings the various narrative threads together at the conclusion of the novel with formidable strength and pathos."
-Library Journal (starred review)

"Set during World War One, The Cove is a novel that speaks intimately to today's politics. Beautifully written, tough, raw, uncompromising, entirely new. Ron Rash is a writer's writer who writes for others."
-Colum McCann

"Ron Rash uses language with such apparently effortless skill that it is as though he found words in his barn as a child and has been training them to fit his needs ever since....Rash throws a big shadow now and it's only going to get bigger and soon."
-Daniel Woodrell, author of Winter's Bone

"I wish the whole world spoke the way Ron Rash's characters do. Read him for his poetry and great humanity. Just read him."
-Jennifer Haigh, author of Faith

"Ron Rash is a writer of both the darkly beautiful and the sadly true; his new novel, The Cove, solidifies his reputation as one of our very finest novelists."
-Richard Russo, Pulitzer Prize-winning author of Empire Falls

"The Cove is a beautifully written book that uses heartfelt characters to describe the difficult life of a lonely, misunderstood young woman."
-The Desert News

"The Cove, the laconically beautiful new novel by Ron Rash, actually is lyrical, in the dictionary sense of having to do with song or poetry. Rash's gorgeous prose is as close to song as you'll find without an accompanying score . . ."
-New Orleans Times-Picayune

"Ron Rash has a deft touch in describing both landscape and household, and his use of evocatively specific regionalisms never edges into condescension or vernacular."
-Open Letters Monthly / Like Fire (blog)

"Ron Rash always satisfies. . . His newest novel,
or
Not Currently Available for Direct Purchase