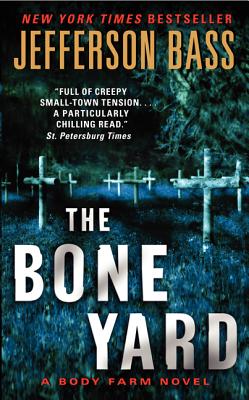 The Bone Yard: A Body Farm Novel (Mass Market Paperback)
A Body Farm Novel
Harper, 9780061807046, 320pp.
Publication Date: March 1, 2012
* Individual store prices may vary.
or
Not Currently Available for Direct Purchase
Description
At a friend's request, Dr. Bill Brockton is called away from the Body Farm—his human-decomposition research facility at the University of Tennessee—to help prove that a woman's suicide was, in fact, murder. But Brockton's quick consulting trip takes a harrowing detour through the Florida panhandle when two adolescent skulls are discovered near the ruins of a once-notorious juvenile detention facility, destroyed by fire more than four decades ago.
Local stories about the North Florida Boys' Reformatory are chilling: nightmarish tales of savage beatings, torture, and worse. Guided by the diary of a former "student," Brockton's team soon makes a grisly discovery: a cluster of shallow graves containing the bones of teenage boys, all of whom suffered violent deaths. But the search for answers becomes more perilous the closer Brockton comes to the truth—because unexpected skeletons reside in some surprisingly prominent closets . . . and summoning ghosts from the past can have devastating consequences in the present.
Advertisement