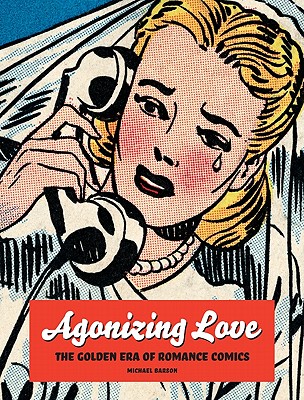 Agonizing Love: The Golden Era of Romance Comics (Paperback)
The Golden Era of Romance Comics
Harper Design, 9780061807343, 208pp.
Publication Date: May 1, 2011
* Individual store prices may vary.
or
Not Currently Available for Direct Purchase
Description
Return to thetear-stained, melodramatic heyday of romance comics in this fantastic anthologyof the genre's best stories, covers, advice columns, and more In a valentineto a bygone era, perfect for fans of modern love stories, Archie comics, and series like Strangers in Paradise, pop-culture expert Michael Barson celebrates the stories that captivated the Americanimagination during the 1950s and 1960s. Readers of books like From Girls to Grrrlz: A History of Female Comics From Teens to Zines will be captivated by this one-of-a-kind look atfour-color female portrayals, while collectors of the history of Golden Agecomics will be entranced by crucial stories from Fawcett, Marvel, DC, and manymore comics publishing giants. Above all, however, the indelible pathos at theheart of every Agonizing Love story makes Barson'scollection more than a pop-culture artifact; it's also an unforgettable lookinto the heart of true romance.
Advertisement