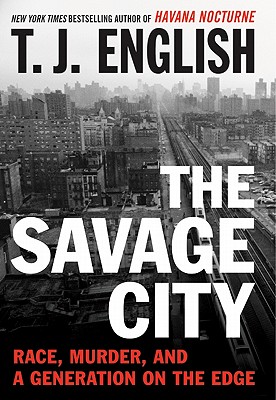 The Savage City: Race, Murder, and a Generation on the Edge (Hardcover)
Race, Murder, and a Generation on the Edge
William Morrow, 9780061824555, 496pp.
Publication Date: March 1, 2011
* Individual store prices may vary.
or
Not Currently Available for Direct Purchase
April 2011 Indie Next List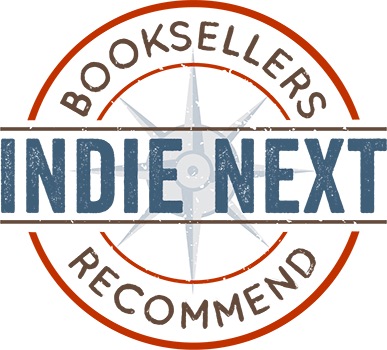 "The Savage City is a fascinating chronicle of a brutal decade in the history of New York City. The story begins in 1963 with a double murder and then continues through the city's difficult struggle with the emerging civil rights movement. Alternating chapters follow a falsely accused black male, a dirty cop, and a rising member of the Black Panther Party, and together portray a time when corruption ruled. Readers are led through 10 years of murder, rape, race riots, and back door deals until, finally, real justice can begin to prevail."
— Daphne Safrit, Literary Book Post, Salisbury, NC
View the List
Description
In the early 1960s, uncertainty and menace gripped New York, crystallizing in a poisonous divide between a deeply corrupt, cynical, and racist police force, and an African American community buffeted by economicdistress, brutality, and narcotics. On August 28, 1963 the day Martin Luther King Jr. declared "I have a dream" on the steps of the Lincoln Memorial two young white women were murdered in their Manhattan apartment. Dubbed the Career Girls Murders case, the crime sent ripples of fear throughout the city, as police scrambled fruitlessly for months to find the killer. But it also marked the start of a ten-year saga of fear, racial violence, and turmoil in the city an era that took in events from the Harlem Riots of the mid-1960s to the Panther Twenty-One trials and Knapp Commission police corruption hearings of the early 1970s.
The Savage City explores this pivotal and traumatic decade through the stories of three very different men:
George Whitmore Jr., the near-blind, destitute nineteen-year-old black man who was coerced into confessing to the Career Girls Murders and several other crimes. Whitmore, an innocent man, would spend the decade in and out of the justice system, becoming a scapegoat for the NYPD and a symbol of the inequities of the system.
Bill Phillips, a brazenly crooked NYPD officer who spent years plundering the system before being caught in a corruption sting and turning jaybird to create the largest scandal in the department's history.
Dhoruba bin Wahad, a son of the Bronx and founding member of New York's Black Panther Party, whose militant activism would make him a target of local and federal law enforcement as conflicts between the Panthers and the police gradually devolved into open warfare.
Animated by the voices of the three participants all three of whom spent years in prison, and are still alive today The Savage City emerges as an epic narrative of injustice and defiance, revealing for the first time the gripping story of how a great city, marred by fear and hatred, struggled for its soul in a time of sweeping social, political, and economic change.
Praise For The Savage City: Race, Murder, and a Generation on the Edge…
"[T.J. English] returns with a swashbuckling, racially charged nightmare about New York City in 1960s. This is one nightmare worth reliving because Mr. English so vividly recreates an era….he graphically reconstructs a rampaging decade through three lives."
-New York Times

"A searing profile of an ugly New York….The Savage City is meant to make us look back in anger and sorrow, perhaps to reflect upon what stayed the same as things changed."
-New York Daily News

"An epic look at the racial animus, fear, and hatred that characterized [a] troubled decade. . . . Through the lives of three ostensibly unrelated men, English peels back the underlying turmoil that led to the violent period and the unaddressed social ills that remain to this day."
-Booklist (starred review)

"It's dripping with the kind of detail that's too good to make up."
-Mother Jones

"A brutal reminder that New York was not always such a welcoming place."
-New York Post

"English paints a vivid, gritty panorama of a city wracked by racial insurgency. . . . a gripping, noirish retrospective of an era when brutal misrule sparked desperate rage."
-Publishers Weekly

"A comprehensive, still-shocking exhumation of racial discord in America."
-Kirkus

"T.J. English has the mastered the hybrid narrative art form of social history and underworld thriller. The Savage City is a truly gripping read filled with unexpected twists and turns. Highly recommended."
-Douglas Brinkley

"The Savage City is a necessary examination of the people, passions and maligned principles by which New York City once lived and died. English has a magnificent sense of the manner in which people, landscape, and history are bound together. Every world is a corner and every corner is a world."
-Colum McCann, author of Let the Great World Spin
Book Videos
Advertisement