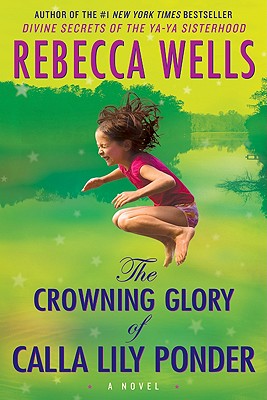 The Crowning Glory of Calla Lily Ponder (Paperback)
HarperLuxe, 9780061833090, 552pp.
Publication Date: July 7, 2009
* Individual store prices may vary.
or
Not Currently Available for Direct Purchase
September 2009 Indie Next List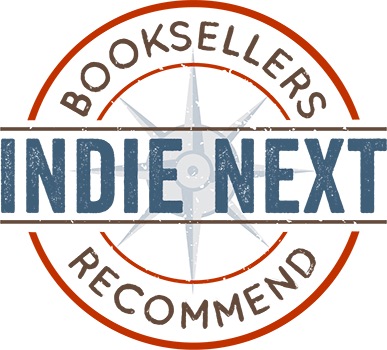 "The Crowning Glory of Calla Lily Ponder is a luminous account of love gained and lost, of life's beginning and end, and of finding the joy in each day. Wells' latest is full of characters you will want to spend time with, as well as to recommend to your friends and reading groups."
— Rita Moran, Apple Valley Books, Winthrop, ME
View the List
Description
"Rebecca Wells has done it again....A new book full of Southern charm and unique characters...impossible to put down."
--Houston Chronicle
"Wells weaves that magic spell again."
--New Orleans Times-Picayune For Ya-Ya fans everywhere, New York Times bestselling author Rebecca Wells returns with The Crowning Glory of Calla Lily Ponder. The creator of the literary sensations Divine Secrets of the Ya-Ya Sisterhood, Little Altars Everywhere, and Ya-Yas in Bloom delivers an unforgettable new stand-alone novel about the pull of first love, the power of home, and everyday magic. No matter if you already adore the Ya-Yas or haven't yet entered the miraculous world of Rebecca Wells, you are going to love--and never forget--Calla Lily Ponder.
Praise For The Crowning Glory of Calla Lily Ponder…
"The Crowning Glory of Calla Lily Ponder will remind you of your first love and power of friendship. As the saying goes, 'You'll laugh, you'll cry.' But, really, you will."
-Real Simple

"Calla Lily is a sweetie. . . . This is a novel full of miracles, with characters more colorful than a Crayola 64-crayon box. It's just the right dose of Southern charm."
-Seattle Times

"Many readers will recognize that all the characters . . . are creations of a literary goddess in her own right. . . . Down-to-earth and comforting . . . [A] good-hearted, wishful-thinking book."
-Washington Post

"Wells writes genuinely about her native Louisiana. . . . It's hard not to fall in love with the people in this magical place, where love is as plentiful as the dancing, gumbo and ice-cold Cokes. . . . A perfect beach read about mothers and friends and sisters."
-Pittsburgh Post-Gazette

"Charming and luminous . . . A perfect summer indulgence that'll have you peeking out your window on a muggy night in search of the Moon Lady, who'll wrap her nurturing arms around you from afar."
-Austin American-Statesman

"Wells brings back the lush beauty of her birthplace. . . . Wide-eyed, big-hearted Calla has more faith than all the ya-yas put together. . . . As ever, the author's strength lies in her ability to articulate the profound relationship between women."
-Miami Herald

"Rebecca Wells spins a sweet Southern yarn about an aspiring beautician who overcomes tragedy to find love."
-Parade

"Fans of Rebecca Wells' tales of the 'Ya-Ya Sisterhood' will find themselves just as enchanted with this story full of Southern charm and lessons in life. . . . With wisdom and insight, Wells guides Calla on her path of self-discovery."
-Daytona Beach News-Journal

"[A] heaping helping of sugar . . . [for] when you're feeling nostalgic for a sugarcoated past."
-USA Today

"Calla Lily Ponder is every bit as affable as her name suggests. . . . Expect high demand from loyal Ya-Yas fans, who have eagerly awaited a new work from Wells."
-Booklist

"Told in Wells' signature style . . . Rich in anecdote and atmosphere . . . This is easily a three-hanky read. . . . the lessons of hope and promises of healing will be a balm to many."
-Bellingham Herald

"Fiction junkies packing for vacation can without hesitation place The Crowning Glory of Calla Lily Ponder into the juicy reading pile. There's period drama, there's romance, and there's a lot of fabulous hair all wrapped in a vibrantly Southern package."
-North Kitsap Herald

"Another exuberant tale of Louisiana women . . . who can resist those moonlit nights, those swimming holes, that delicious cochon de lait, the dreamy little Louisiana towns, the women who are larger than life? Wells weaves that magic spell again."
-New Orleans Times-Picayune

"All readers will embrace the themes of second chances."
-Library Journal

"Rebecca Wells has done it again. . . . A new book full of Southern charm and unique characters . . . impossible to put down. . . . Wells delivers characters that are distinct and realistic."
-Houston Chronicle

"Wells's larger-than-life characters are custom made for summer reading."
-The Independent Weekly

"The latest novel by Rebecca Wells, the belle of Southern fiction. . . . is a satisfying coming-of-age tale in a place where the moon glows and the lemonade flows."
-Columbus Dispatch

"Wells knows how to paint a picture of small-town life and the wide world beyond that pulls at the heartstrings. Ya-Ya fans are likely to go gaga over The Crowning Glory of Calla Lily Ponder."
-Deseret News

"Pure Southern comfort, and [Wells] continues the tradition."
-New York Daily News

"Rebecca Wells is a master of . . . women's fiction. . . . The novel teaches us that even the worst decisions can be rescued and that approaching the world with love will heal any brokenness in our hearts."
-Winnipeg Free Press

"Wells delights in small-town life. . . . She makes the enchantment of daily life seem as plain as daylight."
-Richmond Times-Dispatch

"[Wells'] descriptions are so lush and lyrical it feels like you could step through the pages into the hot, humid landscape so shaped by the Mississippi River."
-Denver Post
Advertisement