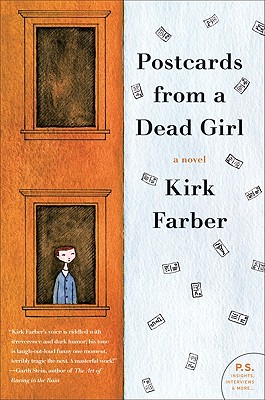 Postcards from a Dead Girl (Paperback)
A Novel
Harper Perennial, 9780061834479, 272pp.
Publication Date: February 16, 2010
* Individual store prices may vary.
March 2010 Indie Next List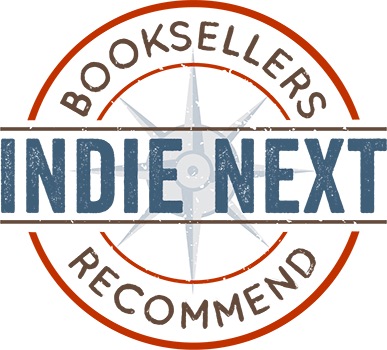 "Kirk Farber's quirky debut novel explores themes of love, loss, grief, and what they do to our psyches. Told via the darkly hilarious actions and musings of the hapless Sid as he tries to solve the mystery of a series of postcards from his dead?, missing?...or not, girlfriend. A great read!"
— Chris Grabish, MacDonald Book Shop, Estes Park, CO
View the List
Description
"Kirk Farber has a style very similar to Chuck Palahniuk, with offbeat observations, a view of our world through a slightly distorted lens, and a tone that's … hilarious and tragic at the same time." — Garth Stein, author of The Art of Racing in the Rain
A touching, almost cinematic, debut novel featuring the eccentric, slightly disturbed, and unique character Sid, who finds himself—among various other darkly comic scenarios—obsessed by the mysterious European postcards that arrive in the mail from his ex-girlfriend.
Praise For Postcards from a Dead Girl: A Novel…
Kirk Farber has a style very similar to Chuck Palahniuk, with offbeat observations, a view of our world through a slightly distorted lens, and a tone that's quite fun and sometimes hilarious and tragic at the same time. I love the voice and irreverence and humor.

Dark. Funny. Bizarre. Mysterious. Fantastic. Kirk Farber's Postcards from a Dead Girl is a polished gem. Farber's uniquely quirky protagonist reflects our own personal obsessions, pinning us in limbo while simultaneously prodding us towards adventure.

A witty, tormented hero surrounded by fascinating, compassionate supporting characters makes this slender debut a surprisingly compulsive read.
How does the first person narrator impact your ability to understand Sid's experiences?
Sid lives alone in the house where he grew up, but now his parents are deceased and his sister is married and living elsewhere. How does this affect him emotionally? How would you characterize Sid's feelings towards his sister, Natalie?
Sid's memories of his relationship with Zoe change throughout the story. How do they differ from beginning to end?
Sid has three romantic relationships in the novel. How do Zoe, Candyce, and Melanie affect him differently? How does he treat them?
The characters surrounding Sid seem to live their lives effortlessly while Sid is always struggling. Which characters in particular show this contrast?
Sid has frequent trouble with communication. He misunderstands his boss and his doctor, is confused by foreign languages on his trip to Europe, and cell phones won't stay connected. Does he ever manage to communicate clearly with anyone? How much of this is his own doing?
Given the loss of both his parents, Sid seems fixated on death. What imagery appears throughout the story to reflect this?
Sunshine and light are also frequent images. How does the sun affect Sid in places like New Jersey, Barcelona, and Highway 20?
Sid has a powerful experience on Highway 20. How does this change him?
From where do you think the postcards originated? Why do you think Sid resolves the postcard situation the way he does?
What does the final scene of the novel suggest about Sid's future?