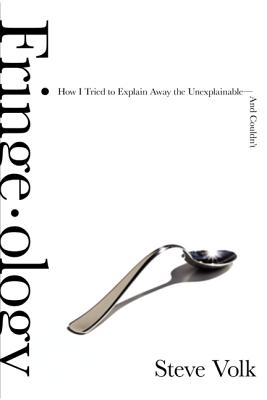 Fringe-Ology: How I Tried to Explain Away the Unexplainable-And Couldn't (Paperback)
How I Tried to Explain Away the Unexplainable-And Couldn't
HarperOne, 9780061857720, 321pp.
Publication Date: June 5, 2012
Description
"Fringe-Ologybrings a poet's eye to the frayed edges between the known and unknown, beliefand skepticism. . . . A dive into the paranormal even a hardcore skeptic like myselfcan enjoy." --Mat Johnson, author of
Pym
Takea strange and unsettling trip into the heart of the paranormal universe asjournalist Steve Volk tries to answer some of the most fundamental questions atthe heart of human existence. Fringe-ology will appeal to anyone curiousbut cautious about reports of paranormal experiences, psychic phenomena, andother unexplainable events--anyone who has ever wondered about the existence anafterlife, intelligent life on other planets, or the limits of extrasensoryperception. For fans of Fringe, Mythbusters, Medium, Heroes, Nova, and Lost, Volk'sscintillating journey into mystery illuminates the furthest boundaries ofpossibility and wonder.
Praise For Fringe-Ology: How I Tried to Explain Away the Unexplainable-And Couldn't…
"A sharply written, intelligently argued book that should appeal equally to believers and skeptics."
-Booklist
Advertisement