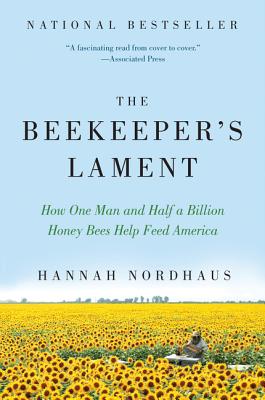 The Beekeeper's Lament (Paperback)
How One Man and Half a Billion Honey Bees Help Feed America
Harper Perennial, 9780061873256, 288pp.
Publication Date: May 24, 2011
Other Editions of This Title:
Compact Disc (5/17/2016)
MP3 CD (5/17/2016)
* Individual store prices may vary.
June 2011 Indie Next List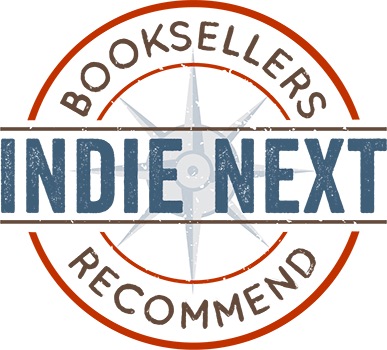 "Agriculture, as we know it today, relies heavily on bees - and the bees of America are in peril. In this informative and wildly entertaining book, Nordhaus explores the vital and sometimes contentious relationships between bees, beekeepers, and farmers. She goes inside the world of the long-distance 'bee guys,' a gloriously eccentric cast of characters without whom commercial farming would be largely impossible. The Beekeeper's Lament offers a timely and fascinating look at a little-known and incredibly important industry."
— Sam Kaas, Village Books, Bellingham, WA
View the List
Description
"You'llnever think of bees, their keepers, or the fruits (and nuts) of their laborsthe same way again." —Trevor Corson, author of The Secret Life of Lobsters
Award-winning journalist Hannah Nordhaus tells the remarkable story of John Miller, one of America's foremost migratory beekeepers, and the myriad and mysterious epidemics threatening American honeybee populations. In luminous, razor-sharp prose, Nordhaus explores the vital role that honeybees play in American agribusiness, the maintenance of our food chain, and the very future of the nation. With an intimate focus and incisive reporting, in a book perfect for fans of Eric Schlosser's Fast Food Nation, Michael Pollan's The Botany of Desire,and John McPhee's Oranges, Nordhaus's stunning exposé illuminates one the most critical issues facing the world today,offering insight, information, and, ultimately, hope.
About the Author
Hannah Nordhaus is the author of the critically acclaimed national bestseller The Beekeeper's Lament, which was a PEN Center USA Book Awards finalist, Colorado Book Awards finalist, and National Federation of Press Women Book Award winner. She has written for the Financial Times, Los Angeles Times, Outside magazine, the Times Literary Supplement, Village Voice, and many other publications.
Praise For The Beekeeper's Lament: How One Man and Half a Billion Honey Bees Help Feed America…
"A fascinating read from cover to cover."
— Associated Press

"Bees are amazing. That's the first reason to read The Beekeeper's Lament, journalist Hannah Nordhaus's rewarding account of migratory beekeeping and the mysterious scourge stalking the domestic bee population… It's metaphorical and poetic, elegiac and somehow sad."
— Christian Science Monitor

"The Beekeeper's Lament is at once science lesson, sociological study, and breezy read….A book about bees could easily descend into academe, but the author settles for nothing less than literature."
— Boston Globe

"Nordhaus, an award-winning journalist, weaves a dramatic tale of how and why beehives and bees themselves are threatened by everything from mites to moths to bee thieves."
— Washington Post

"The book is a rich mix of head and heart."
— Minneapolis Star Tribune

"Echoing Rachel Carson's 1962 attack on the effects of pesticides, Silent Spring, Nordhaus explores this fascinating subject, providing long overdue recognition to the beekeeper and their task as stewards of a species."
— Financial Times

"A fascinating peek into the precarious business of keeping the nation's crops pollinated."
— Smithsonian

"Some of the best narrative and storytelling I've had the pleasure of reading since Rebecca Skloot's The Immortal Life of Henrietta Lacks...You must read this book."
— Maggie Koerth-Baker, Boing Boing

"A remarkable book….Nordhaus uses a somber, lyrical writing style to make bees into just about the most fascinating subject you've ever encountered while at the same time crafting an elegiac metaphor for the contingency of modern American life."
— The Millions

"A graceful, informative, and engaging book."
— Hill Rag

"Her book is extraordinary in its breadth and depth, and most of all, it is exquisitely written….The Beekeeper's Lament offers us a fascinating peek into the diverse, interrelated, and worrisome aspects of the beekeeper's world....Enjoyable and enlightening."
— AlterNet

"A crackerjack story…the author struck gold….Nordhaus is a lively writer who…ably conveys the economics of the trade…and is just as able to describe the romance and miracle of honey….A smooth-as-honey tour d'horizon of the raggedy world of beekeeping."
— Kirkus Reviews (starred review)

"In this revelatory, bittersweet investigation into the state of commercial beekeeping in the 21st century, Nordhaus follows the migratory life of a commercial beekeeper, John Miller, as he trucks his bees between California and North Dakota...and, against all odds, keep[s] his bees and his business alive."
— Publishers Weekly (starred review)

"Miller is a complex and colorful man, and his story, along with the story of the bees, is an engaging read."
— Booklist

"Highly recommended as both a character study and a compelling popular science work for interested readers."
— Library Journal

"This book is a terrific read."
— American Bee Journal

"I loved The Beekeeper's Lament. With great reporting and great writing, Hannah Nordhaus gives a new angle on an ever-evolving topic. You'll learn a lot."
— Bernd Heinrich, author of Winter World and Mind of the Raven

"Hannah Nordhaus has written an engaging account of the men and insects who put food on our tables. The Beekeeper's Lament is a sweet, sad story."
— Elizabeth Kolbert, author of Field Notes from a Catastrophe

"Rollicking, buzzing, and touching meditation on mortality....You'll never think of bees, their keepers, or the fruits (and nuts) of their labors the same way again."
— Trevor Corson, author of The Secret Life of Lobsters and The Story of Sushi