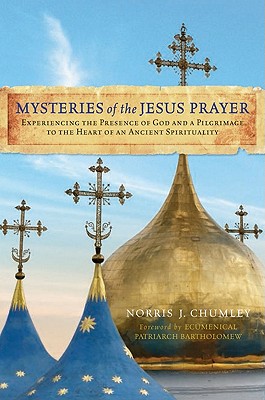 Mysteries of the Jesus Prayer: Experiencing the Presence of God and a Pilgrimage to the Heart of an Ancient Spirituality (Hardcover)
Experiencing the Presence of God and a Pilgrimage to the Heart of an Ancient Spirituality
HarperOne, 9780061874178, 195pp.
Publication Date: April 1, 2011
* Individual store prices may vary.
or
Not Currently Available for Direct Purchase
Description
For nearly two millennia, the holy men and women of Eastern Christianity have built lives of reflection, humility, and constant connection to God around a simple sentence, the Jesus Prayer. Now, Norris J. Chumleya documentarian and professorreveals the history, practices, and abiding wisdom of this mystical tradition to the rest of the world.
Chumley traveled to some of the early Churchs holiest sites with the Very Reverend Dr. John A. McGuckin, a priest and professorto St. Anthonys Monastery in the Egyptian desert and St. Catherines Monastery on Mount Sinai, to convents in Transylvania and to monasteries in Russia, the Ukraine, and Greecein search of Christianitys first mystical tradition and its modern-day practitioners. The monks and nuns he met taught him how to move through the stages of the Jesus Prayer, and how it can foster an unceasing, and everdeepening, conversation with God.
Enriched with stunning color photographs of these holy sites, where photography is rarely allowed, Mysteries of the Jesus Prayer reveals the powerful theology packed into this prayers few words.
Advertisement