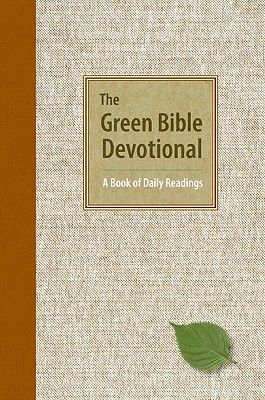 The Green Bible Devotional: A Book of Daily Readings (Paperback)
A Book of Daily Readings
HarperOne, 9780061885853, 177pp.
Publication Date: September 21, 2009
* Individual store prices may vary.
or
Not Currently Available for Direct Purchase
Description
THE GREEN BIBLE has struck a nerve in the religious and environmental community as it highlights in green over 1,000 verses in the Bible that speak directly to how we should think and act as we confront the environmental crisis facing our planet. THE GREEN BIBLE DEVOTIONAL will focus on these "green-letter" passages in the Bible, using them as a starting point to lead readers into sixty daily readings that provide a biblical understanding of caring for creation.
Each reading will give depth to the issue of environmental awareness and will be organized by the following six concerns: clean water, clean air, responsible use of land, protection for animals, health for all humanity, and our role as stewards of God′s good earth. Structured by these themes, each reading will begin with a green-letter passage of scripture, a meditation, and a prayer. For those unfamiliar with what the Bible has to say about the environment or for Christians who want to better understand their role in caring for the earth, THE GREEN BIBLE DEVOTIONAL will provide meaning and hope in humanity′s role towards a sustainable world.
THE GREEN BIBLE DEVOTIONAL will include the following distinctive features:
- Printed on Forest Stewardship Council (FSC) certified 100% recycled paper
- FSC certified cover material; soy-based ink
- Introductions to each environmental theme - water, air, land, animals, humanity, stewardship - and how each theme is woven throughout scripture to care for all God has made
- Will utilize the NRSV translation, the most trusted, most accepted, and most accurate translation of the bible on the market
Advertisement