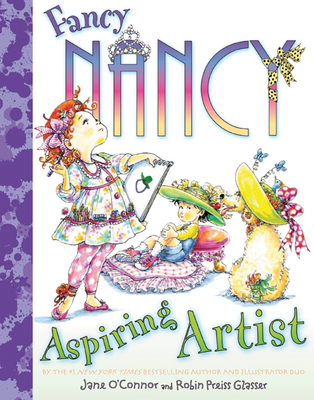 Fancy Nancy (Hardcover)
Aspiring Artist
HarperCollins, 9780061915260, 32pp.
Publication Date: March 1, 2011
Description
Portraits: Fancy.
Collages: Tres fancy.
Splatter paintings: Tres, tres fancy
It's spring vacation, and Nancy is feeling glum because her best friend, Bree, is out of town. Luckily, it's Nancy's mom to the rescue When she brings home a brand-new set of glitter markers, Nancy puts her trademark flair to tres creative use and devotes herself to becoming a serious artist (or artiste, as the French say). After all, everything about being an artist is fancy, fancy, fancy--especially when inspiration strikes
Complete with instructions on how to create your own artistic masterpieces, Fancy Nancy: Aspiring Artist will get your creative juices flowing and your fancy in full swing.
Advertisement