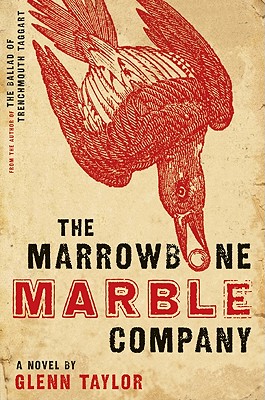 The Marrowbone Marble Company (Hardcover)
Ecco, 9780061923937, 368pp.
Publication Date: May 1, 2010
* Individual store prices may vary.
or
Not Currently Available for Direct Purchase
June 2010 Indie Next List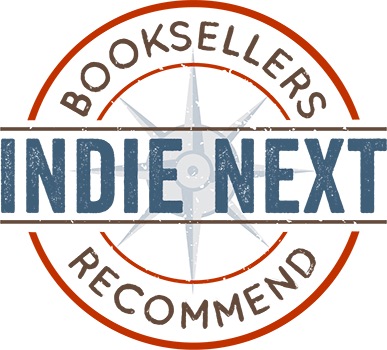 "Gripping and raw, set between the moral compass of the '40s and the social revolution of the '60s, this novel follows a West Virginia family though their turbulent relationships with war, poverty, social injustice and racial segregation. I It would be hard not to call this a piece of fine art, with its classic storytelling and brilliant writing."
— Scott Fultz, Next Chapter Bookshop, Mequon, WI
View the List
Description
From the author of The Ballad of Trenchmouth Taggart, a finalist for the 2009 National Book Critics Circle Award, comes this sweeping novel of love and war, power and oppression, faith and deception, over the course of three defining american decades.
1941. Loyal Ledford works the swing shift tending furnace at the Mann Glass factory in Huntington, West Virginia. He courts Rachel, the boss's daughter, a company nurse with spike-straight posture and coal-black hair. But when Pearl Harbor is attacked, Ledford, like so many young men of his time, sets his life on a new course.
Upon his return from service in the war, Ledford starts a family with Rachel, but he chafes under the authority at Mann Glass. He is a lost man, disconnected from the present and haunted by his violent past, until he meets his cousins, the Bonecutter brothers. Their land, mysterious, elemental Marrowbone Cut, calls to Ledford, and it is there, with help from an unlikely bunch, that the Marrowbone Marble Company is slowly forged. Over the next two decades, the factory grounds become a vanguard of the civil rights movement and the war on poverty, a home for those intent on change. Such a home inevitably invites trouble, and Ledford must fight for his family.
Returning to the West Virginia territory of the critically acclaimed The Ballad of Trenchmouth Taggart, Glenn Taylor recounts the transformative journey of a man and his community. Told in clean and powerful prose in the tradition of Cormac McCarthy and John Irving, The Marrowbone Marble Company takes a harrowing look at the issues of race and class throughout the tumultuous 1950s and '60s. It is a story of struggle and loss, righteousness and redemption, and it can only be found in the hills of Marrowbone.
Praise For The Marrowbone Marble Company…
"A terrific rough-and-tumble novel. It's set in West Virginia, which may be the last state in the US where whole-hearted goodness, violence, hard work and hard ways are all just a breath apart. Glenn Taylor gets it all in—both in sharp detail and in bold broad strokes."
-John Casey, National Book Award-winning author of SPARTINA

"A beautifully realized novel...Central among [the characters] is Loyal Ledford himself. A renegade who rejects the precast American Dream for something more elusive, perhaps even unattainable, this scarred, flawed man embodies a familiar component of our national character: hope."
-Bookpage

"Taylor fluidly composes a portrait of a man whose sheer fortitude makes molehills out of mountains...powerful prose...a big, ambitious book that falls somewhere between the sweeping epics of Richard Russo and the masculine bravado of Ken Kesey's best work."
-Kirkus Reviews

"Taylor's socially astute and fast-moving sophomore novel is earthy, authentic, and a testament to his literary talent."
-Publishers Weekly (starred review)

"Captivating . . . . A rich stew, one well-worth savoring."
-Denver Post

"THE MARROWBONE MARBLE COMPANY is a novel about one man's mountaintop idealism, but written in so earthy and sweat-streaked a way that it never runs out of oxygen."
-Christian Science Monitor

"A novel of stirring clarity and power [that] speaks unforgettably from a half century ago to issues still unresolved in American life. Taylor has composed a hymn to the human heart."
-Jayne Anne Phillips, author of LARK AND TERMITE

"Taylor has created a remarkably complex, soulful, and provocative historical novel righteous in its perspective on America's struggle to live up to its core beliefs."
-Booklist (starred review)
Advertisement