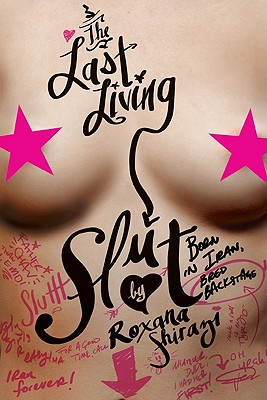 The Last Living Slut: Born in Iran, Bred Backstage (Paperback)
Born in Iran, Bred Backstage
Igniter, 9780061931369, 315pp.
Publication Date: June 21, 2011
Description
The Last Living Slut is the salaciously literary and sexually liberated account of one young woman's transition from traditionally-raised Iranian to rock and roll groupie for Guns N Roses, Motley Crew, and many others. Paired with a powerful introduction by New York Times bestselling authors Neil Strauss and Anthony Bozza, Roxana Shirazi's The Last Living Slut is a passionate tale of jilted love, brutal revenge, and backstage encounters that make Pamela Des Barres's I'm With The Band read like the diary of a nun.
Praise For The Last Living Slut: Born in Iran, Bred Backstage…
The most gripping real-life account of female depravity we've ever read... makes Pamela Des Barres' I'm With the Band read like a nun's diary in comparison.
-Neil Strauss and Anthony Bozza, New York Times Best Selling authors

"[A] DEFINITE read for the Metal Sludge faithful."
-Metal Sludge

"Amazing book, if you can stomach it. It's wild and brave!"
-Danny Bonaduce, The Danny Bonaduce Show

"Sounds like this page-turner has all the makings of an international best seller."
-Ami Angelowicz, thefrisky.com

"While sex is a marketing took is a theme of the Gaga book, it's presence is raw and real in The Last Living Slut."
-Orlando Sentinel

"It's not hard to see what might incite the mullahs in Tehran…"
-Rush and Molloy, NYDailyNews.com

"Far raunchier and better written than Pamela Des Barres' classic I'm with the Band."
-Booklist

"4 stars"
-Revolver Magazine
Advertisement