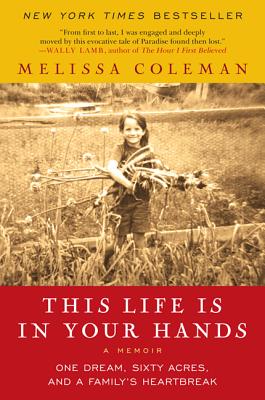 This Life Is in Your Hands
One Dream, Sixty Acres, and a Family's Heartbreak
Paperback

* Individual store prices may vary.
Other Editions of This Title:
Digital Audiobook (4/11/2011)
Hardcover (4/12/2011)
May 2011 Indie Next List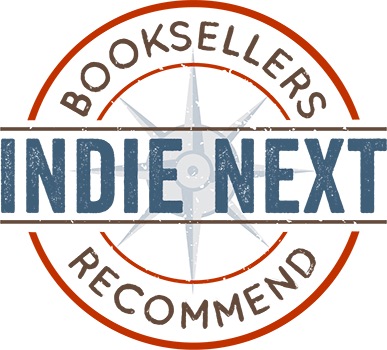 "This is an honest and superbly written account of an idyllic reality gone awry. Coleman's hippie parents became disciples of Helen and Scott Nearing, a 'back to the earth' couple carving out a self-sufficient life in remote coastal Maine, where they dig into the sandy earth to create an organic lifestyle in the 1970s while raising a family. Macrobiotic diets, naked farmhands harvesting in summer fecundity, and the accidental drowning of a younger sister threaten the idyllic, simple life that Eliot and Sue Coleman are striving for. Coleman digs up her complicated past in elegant and enthralling prose."
— Annie Philbrick, Bank Square Books, Mystic, CT
View the List
Description
"Lyrical and down-to-earth, wry and heartbreaking, This Life Is in Your Hands is a fascinating and powerful memoir. Melissa Coleman doesn't just tell the story of her family's brave experiment and private tragedy; she brings to life an important and underappreciated chapter of our recent history." —Tom Perrotta 
In a work of power and beauty reminiscent of Tobias Wolff, Jeannette Walls, and Dave Eggers, Melissa Coleman delivers a luminous, evocative childhood memoir exploring the hope and struggle behind her family's search for a sustainable lifestyle. With echoes of The Liars' Club and Don't Let's Go to the Dogs Tonight, Coleman's searing chronicle tells the true story of her upbringing on communes and sustainable farms along the rugged Maine coastline in the 1970's, embedded within a moving, personal quest for truth that her experiences produced.
Praise For This Life Is in Your Hands: One Dream, Sixty Acres, and a Family's Heartbreak…
"Intense readability.... haunting power.... as well as lush, vivid atmosphere that is alluring in its own right.... [A] story so nuanced that it would be a disservice to reveal what was in store. If you want to know what happened, read it for yourself."
— Janet Maslin, New York Times

"A fascinating look at the roots of the organic movement as well as a cautionary tale about the limits of idealism and the importance of forgiveness."
— Washington Post

"Rendered with sublimity…. [Coleman] fluently describes the power of the natural world, familial love and heartbreak, grace after loss."
— New York Times Book Review

"Coleman's moving recounting never loses hope of redemption."
— People, Lead Review "People Pick"

"The Colemans and the Nearings . . . worked hard to create an alternative economy that is still growing in rural America. This memoir is evidence of their great sacrifices.
— Los Angeles Times

"Combine the sincerity of Walden with the poignancy of The Glass Castle, add dashes of the lush prose found in The Botany of Desire, and you get This Life Is in Your Hands…. I was engaged and deeply moved by this evocative tale of Paradise found then lost."
— Wally Lamb, The Hour I First Believed

"[This] is a rare breed of book-a memoir that justifies its own existence; that feels like it needs to exist…. Coleman shows that without the essential ingredient of heart, any family-no matter how perfect and revolutionary it seems-is in danger of experiencing real loss."
— NPR.org

"Lyrical and down-to-earth, wry and heartbreaking, This Life Is In Your Hands is a fascinating and powerful memoir. Melissa Coleman doesn't just tell the story of her family's brave experiment and private tragedy; she brings to life an important and underappreciated chapter of our recent history."
— Tom Perrotta, author of Little Children and The Abstinence Teacher

"With beautiful lyrical prose, Coleman shows us what life in a 1970s back-to-nature farm was like, and the dear price her family paid pursuing their dream."
— Ann Hood, author of The Red Thread and The Knitting Circle

"Her memoir is as wrenching as it is beautifully written."
— Cleveland Plain Dealer

"Melissa Coleman's enthralling account of '70s back-to-the-land living is an important cultural and emotional document: this is a story about surviving and, eventually, thriving amidst the shadows of loss."
— Heidi Julavits, author of The Uses of Enchantment

"A dream, a family, a heartbreaking tragedy—and a book I could not put down. Melissa Coleman's memoir of a back-to-the-land childhood is fresh, organic, and gorgeously written."
— Peter Behrens, author of The Law of Dreams

"An absorbing read that intelligently arrays the romanticism of living off the land against the emotional challenges of moving off the grid."
— Grist Magazine

"This uncompromising memoir is tender, nonjudgmental, and heartfelt."
— Tuscon Citizen

"A beautifully rendered memoir about growing up in a unique environment fueled by experimental back-to-the-land living. . . . Coleman illuminates the beauty of growing up in a family culture that valued nature and freedom of expression, but also frankly exposes farming's negative impact on her family.
— Star Tribune
Harper Perennial, 9780061958335, 352pp.
Publication Date: April 10, 2012
About the Author
As a freelance writer, Melissa Coleman has covered lifestyle, health, and travel. She lives in Freeport, Maine, with her husband and twin daughters.
What does the title of the memoir refer to? Whose life is at stake?
The author's parents, Eliot and Sue, were inspired by the book Living the Good Life, written by Scott and Helen Nearing: "Their philosophy held the promise of a simple life, far removed from the troubles of the modern world. The good life." How did that philosophy hold true for Melissa Coleman and her family? How did it fail them?
How would you define "the good life"? Do you think it can ever be achieved? Did Melissa's family find it in the years they lived in the Maine woods? What factors led to the end of their dream?
At the end of the prologue, Melissa Coleman writes, "I'm seeking—the secret of how to live." Do you think she finds it by the memoir's end? What insights would you offer someone on a similar quest?
Compare the America of the late sixties and early seventies to the state of the country today. How are the two periods similar? Was the "back to the land" lifestyle truly feasible forty years ago? What about today? How can we adapt Eliot's philosophy to our modern lifestyle without heading to the woods?
What type of people were drawn to the lifestyle back then and why? What about today? What do you think of the "back to the land" ideal? What benefits does this kind of life offer? What are its drawbacks? Describe the people who arrived at the Nearings' and later, at the farm with Sue and Eliot. What effect did these apprentices have on Greenwood Farm and its family?
Melissa Coleman writes, "Small drops, we see, like raindrops on stone, can eventually change the course of a river. These small forces, too, can change the path of a life." What are the forces she is referring to in This Life Is in Your Hands? Using examples from the book, trace the "small drops" that changed the course of her young life.
People like Scott and Helen Nearing and Eliot and Sue Coleman are often mocked and looked upon with suspicion by more traditional-minded people. Why? What is it about them that threatens those who adhere to the status quo? What have we learned from these people who were then called "kooks" and "hippies"?
Describe Eliot and Sue's parenting style. How did their outlook color Melissa's own? Did she and Heidi have too much freedom?
In 1973, Congress passed the Farm Bill championed by then Secretary of Agriculture Dr. Earl Butz. How did this legislation affect American farming and the food we eat? Contrast those changes with Eliot's ideas and beliefs.
In talking about God, Melissa Coleman quotes her mother: " 'Even though we do not belong to any organized religion, we are very religious people. We believe in the individual who can be trusted, who is capable of loving, who can carry his own weight and who had a basic goodness.' " Did Melissa's parents live up to their own beliefs? Did they have too much faith in themselves, their way of life, and the righteousness of their cause?
What was Telonferdie? Explain its significance to Heidi and Melissa.
Does Melissa treat her parents differently in the memoir? What are your impressions of her father, Eliot, and her mother, Sue? Do you understand their motives and their actions even if you may not agree with them?
Was anyone or anything to blame for Heidi's death?
At the memoir's end, the author quotes T. S. Eliot. " 'This is the use of memory,' Eliot also said. 'For liberation—From the future as well as the past.' " What does he mean by this? How can memory liberate us? Why do so many people struggle to forget difficult events?
What did you take away from reading This Life Is in Your Hands?