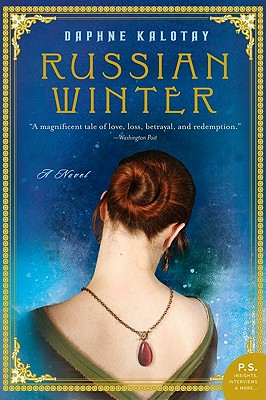 Russian Winter
A Novel
Paperback

* Individual store prices may vary.
Other Editions of This Title:
Digital Audiobook (9/6/2010)
September 2010 Indie Next List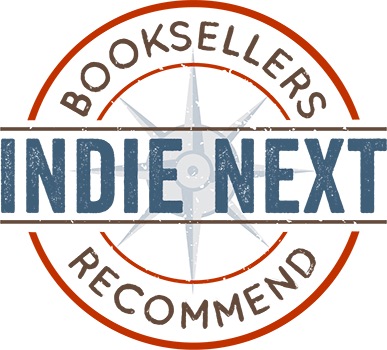 "This narrative pas de deux binds Nina Revskaya's mysterious past as the Bolshoi Ballet's rising young star with her reclusive present as an anonymous benefactor of the Boston arts scene. When a rash, youthful decision based on jealousy and insecurity sets events spinning out of her control, Nina spends the rest of her life guarding a dark secret. With this sweeping story of art, love, and Soviet politics come hints of intrigue and betrayal, and even those with the most dazzling talent cannot protect themselves against damaging accusations."
— Emily Crowe, Odyssey Bookshop, South Hadley, MA
View the List
Description
"Daphne Kalotay captivates in a soaring debut novel. An elegant, compelling puzzle of family, memory and solitude that brings to life modern-day Boston and postwar Russia through a profound love story. Graceful, moving, and unexpected."
—Matthew Pearl, New York Times bestselling author of The Dante Club
In Russian Winter, the beautiful debut novel by critically acclaimed writer Daphne Kalotay, a famed ballerina's jewelry auction in Boston reveals long-held secrets of love and family, friendship and rivalry, harkening back to Stalinist Russia. Called "tender, passionate, and moving" by Jenna Blum, the New York Times bestselling author of Those Who Save Us, Russian Winter is a perfect choice for fans of the novels of Debra Dean (The Madonnas of Leningrad), Ann Patchett (Bel Canto), and Ian McEwan (Atonement).
Praise For Russian Winter: A Novel…
"An exceptional debut novel. . . . Delving into Nina's life with the Bolshoi Ballet, her life among the Soviet Union's artist community and her escape from the Stalinist regime add glamour and historical flavor to this novel of secrets, intrigue and wonderfully described priceless gems." — USA Today
"With sure and suspenseful artistry, Daphne Kalotay intersperses the unfortunate and tortuous histories of Nina, Elsin, and their artist friends with new discoveries and disclosures. The several stories draw together in a conclusion that is surprising, fitting, and satisfying." — Boston Globe
"[A] magnificent tale of love, loss, betrayal and redemption. . . . The emotional center of the book holds everything together. . . . [A] final riptide of revelations leaves the reader profoundly moved." — Washington Post Book World
"This tale of a Russian ballerina who defected to Boston is a history lesson inside an evocative novel about art and betrayal." — O magazine
"Part romance, part mystery, this elegant debut captures the danger—and refuge—of love in Stalin's era." — Good Housekeeping
"RUSSIAN WINTER. . . is engaging and affecting. It could well be the debut novel of the year." — Philadelphia Inquirer
"A complex story that, in the end, boils down to the simplest of elements: love, fear, disappointment and loss. An auspicious first novel, elegantly written and without a false note." — Kirkus Reviews (starred review)
"Kalotay has created appealing, well-rounded characters in well-researched settings. . . . This is a briskly paced, fresh, and engaging first novel dealing with the pain of loss and the power of love." — Booklist
"Kalotay has brought to life hidden worlds with the verve of an expertly executed tour jeté." — Maclean's
"Daphne Kalotay captivates in a soaring debut novel. An elegant, compelling puzzle of family, memory and solitude that brings to life modern-day Boston and postwar Russia through a profound love story. Graceful, moving and unexpected." — Matthew Pearl, New York Times bestselling author of The Dante Club
"Tender, passionate, and moving, Daphne Kalotay's debut novel about ballet, jewels, love and betrayal is also a delicious form of time travel. I loved it." — Jenna Blum, New York Times bestselling author of Those Who Save Us
Harper Perennial, 9780061962172, 496pp.
Publication Date: April 5, 2011
About the Author
Daphne Kalotay is the author of the award-winning novel Russian Winter, which has been published in twenty languages, and the fiction collection Calamity and Other Stories. She has received fellowships from the Christopher Isherwood Foundation, the MacDowell Colony, and Yaddo, and has taught at Boston University, Skidmore College, Grub Street, and Middlebury College. She lives in Somerville, Massachusetts.
How would you describe Nina Revskaya? What kind a person was she? Do you sympathize with the way events shaped the woman she became? And how would you compare her with Vera Borodina? What exactly was the nature of their friendship? What held them back from sharing their deepest secrets?
How does living in a repressive society like Stalin's Soviet Union affect human relationships? Can real trust ever be formed between friends, spouses, colleagues? What risks do people face in revealing their true nature?
Each piece of Nina's jewelry denotes a particular memory. Why do you think she waited so long to finally part with her jewels? Are there memories we have that are too painful to face, yet too dear to let go of? Do any of your possessions hold a special memory for you?
In your opinion, did Viktor Elsin truly love Nina? Did she love him? What about Gersh and Vera? What sacrifices were each willing to make for love?
After she defected, Nina believed she had shed the first third of her life. To what extent was this true? Can we ever truly rid ourselves of parts of our lives—or ourselves—that we don't like? What is the price of forgetting?
Nina cherished the solitude of her later years. "She relished the very texture of her privacy, its depth of space and freedom, much of an entire day hers alone. Her early life of always sharing, never a private moment or corner or closet shelf of her own, had left her hungry for this." Was her solitude a release, or was it a fortress she used to keep others—and the past—away?
Was Nina a victim of the society in which she was raised—or a perpetrator of its worst abuses? Would her ambitions have eventually led her to behave the way her jealousy ultimately caused her to act? Was Nina's jealousy justified? Did Viktor, Gershstein, and Vera have a hand in their own demise? Are the choices Nina made forgivable?
Themes of art, politics, and love are intertwined throughout the novel. How do art and politics influence each other? Can art be a release from political oppression? In what ways can it be oppression's tool?
Can art flourish in a repressive state? How does repression influence the creation and expression of art? In a repressive state like the Soviet Union, must artistic success be accompanied by compromise? Compare the choices that Viktor, Nina, Gersh, and Vera made.
Were Gersh, Viktor and Vera radicals? What makes someone a dissident? Why do nations like the former Soviet Union insist on silencing all criticism?
What did art—the ballet—mean to Nina? Did she have to make a choice between dance and love? Could she have balanced both? What about women today? Have choices become easier or more difficult as opportunities for women have expanded?
Zoltan, also a refugee from the Iron Curtain, tells Grigori, "I remember before I left Hungary understanding completely that literature could save me as much as it could get me killed. Of course it's not like that here. But isn't it funny, that in some ways the price one pays for freedom of speech is . . . a kind of indifference." What does he mean by this? What do you think of his viewpoint? Must an artist suffer in some way to produce art?
After Nina defected to the West, she found she could not enjoy all of its freedoms. "Even when she tried to will it open, Nina's heart would not budge." Why couldn't she open herself up to new love and new friends? What held her back—habit, or guilt?
What do you think of Drew Brooks? Do you see similarities between her and Nina? What are your impressions of Grigori Solodin? How are he and Nina alike?
What did Drew and Grigori offer each other that others could not? Do you think their personalities and experiences made them more attuned to Nina's unconscious longings and regrets?
Why did Nina refuse to see Grigori on the occasions he tried to contact her? How were their assumptions about each other wrong?
On their third anniversary, Viktor tells Nina, "love is all we have." But for Nina, it is dance and love. And years later, Grigori's colleague and friend Zoltan remarks, "There are only two things that really matter in life. Literature and love." Can art change the world—change who we are? Can love? Has love or a passion transformed you or someone you know?
Have you ever met anyone who has lived under repressive circumstances? How did discovering their story affect you or your outlook?
Did Grigori ultimately have a better life—though it was fraught with uncertainty—because of Nina's selfishness? How might his experience have been different if he'd grown up in the Soviet Union rather than Europe and eventually America?