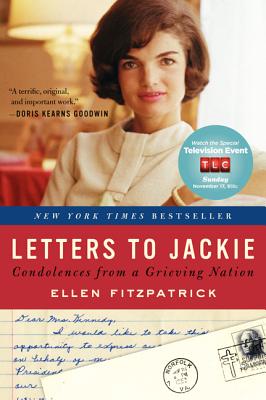 Letters to Jackie: Condolences from a Grieving Nation (Paperback)
Condolences from a Grieving Nation
Ecco Press, 9780061969829, 351pp.
Publication Date: September 13, 2011
Description
"A terrific, original, and important work....Fitzpatrick provides a stunningly fresh look at the impact of JFK's assassination on the American people."
--Doris Kearns Goodwin
For Letters to Jackie, noted historian and News Hour with Jim Lehrer commentator Ellen Fitzpatrick combed through literally thousands of condolence messages sent by ordinary Americans to Jacqueline Kennedy following the assassination of her husband, President John F. Kennedy, in 1963. The first book ever to examine this extraordinary collection, Letters to Jackie presents 250 intimate, heartfelt, eye-opening responses to what was arguably the most devastating event in twentieth century America, providing a fascinating perspective on a singular time in the history of our nation.
Praise For Letters to Jackie: Condolences from a Grieving Nation…
"This is a terrific, original, and important work, the perfect match between subject and author. With an historian's grasp of time and place and a novelist's feel for drama and detail, Fitzpatrick provides a stunningly fresh look at the impact of JFK's assassination on the American people."
-Doris Kearns Goodwin

"Ellen Fitzpatrick's wonderful book — which is both a perceptive history of the public response to John Kennedy's death and a selection of the millions of letters that followed the assassination — is a remarkable window into the character of the nation in the 1960s."
-Alan Brinkley
Advertisement