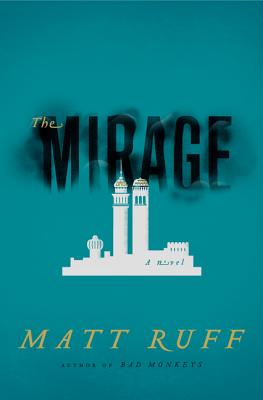 The Mirage (Hardcover)
A Novel
Harper, 9780061976223, 432pp.
Publication Date: February 7, 2012
Other Editions of This Title:
Paperback (2/12/2013)
* Individual store prices may vary.
February 2012 Indie Next List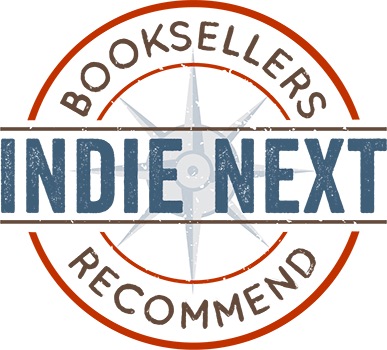 "Here's another page-turning, mind-reeling masterpiece by Ruff. Imagine a world where the United Arab States is threatened by Christian fundamentalist terrorists, a world where a few good Homeland Security Agents have to fight corruption and conspiracies to protect all they believe in. I predict this is the novel that everyone will be talking about in 2012. And it's not just provocative, it's a darn good read!"
— Tegan Tigani, Queen Anne Books, Seattle, WA
View the List
Description
A mind-bending novel in which an alternate history of 9/11 and its aftermath uncovers startling truths about America and the Middle East
11/9/2001: Christian fundamentalists hijack four jetliners. They fly two into the Tigris & Euphrates World Trade Towers in Baghdad, and a third into the Arab Defense Ministry in Riyadh. The fourth plane, believed to be bound for Mecca, is brought down by its passengers.
The United Arab States declares a War on Terror. Arabian and Persian troops invade the Eastern Seaboard and establish a Green Zone in Washington, D.C. . . .
Summer, 2009: Arab Homeland Security agent Mustafa al Baghdadi interrogates a captured suicide bomber. The prisoner claims that the world they are living in is a mirage—in the real world, America is a superpower, and the Arab states are just a collection of "backward third-world countries." A search of the bomber's apartment turns up a copy of The New York Times, dated September 12, 2001, that appears to support his claim. Other captured terrorists have been telling the same story. The president wants answers, but Mustafa soon discovers he's not the only interested party.
The gangster Saddam Hussein is conducting his own investigation. And the head of the Senate Intelligence Committee—a war hero named Osama bin Laden—will stop at nothing to hide the truth. As Mustafa and his colleagues venture deeper into the unsettling world of terrorism, politics, and espionage, they are confronted with questions without any rational answers, and the terrifying possibility that their world is not what it seems.
Acclaimed novelist Matt Ruff has created a shadow world that is eerily recognizable but, at the same time, almost unimaginable. Gripping, subversive, and unexpectedly moving, The Mirage probes our deepest convictions and most arresting fears.
About the Author
Matt Ruff is the author of The Mirage, Bad Monkeys, Set This House in Order, Fool on the Hill, and Sewer, Gas & Electric. He lives in Seattle.
Praise For The Mirage: A Novel…
"A unique and compelling read."
— The Associated Press

"Like Philip Roth's The Plot Against America, the premise behind Ruff's alternate-history novel is chilling."
— The New York Post

"An unnerving but intriguing premise forms the backbone of Matt Ruff's latest novel, The Mirage, one of the most daring 9/11-inspired novels to emerge after that horrific day
— The Seattle Times

"Ruff embraces his twisty concept with an attention to detail that suggests many months, more likely years, of fervent research. . . . He is a world-class world builder who, perhaps better than any other writer, can create exotic, mysterious worlds and communicate their unique rules and consistent logics."
— The Stranger

"A funhouse-mirror mash-up where H.G. Wells and Graham Greene collide with The Arabian Nights and The Matrix. . . . Ruff dizzies and dazzles the reader with a fantastic-and fantastical-story."
— BookPage

"Sci-fi/fantasy/post-cyberpunk cult author Matt Ruff imagines an alternate world in which Arabia becomes the earth's dominant superpower and America is a dictator-led, fundamentalist backwater. More than half the fun here comes from discovering all of the intricately clever consequences Ruff derives from that simple premise."
— Details

"The alt-historical framework is in many ways the best and most entertaining part of the book, and you want it to expand beyond the mere 400 pages of The Mirage."
— Seattle Weekly

"Furious entertainment. . . . It echoes Michael Chabon's The Yiddish Policeman's Union or Steven Barnes's Lion's Blood, but more comparisons will be made to Philip K. Dick's World War II reimagining The Man in the High Castle."
— The Onion's AV Club

"If you amalgamated the methodical, punctilious, world-building skills of Ian McDonald with the reality-distortion powers of Philip K. Dick and then folded in the satirical, take-no-prisoners savagery of Norman Spinrad, you might be able to produce a book approximating The Mirage."
— Barnes and Nobles Review

"That The Mirage shares DNA with airport-kiosk genre exercises is nothing to be ashamed of. A good thriller is hard to pull off. The ingredients are clear enough: propulsive action, sympathetic characterization, and enough detail to ground the story without slowing things down."
— The Philadelphia City Paper

"This book quite successfully challenges the ideas of Christian moral supremacy and the unchallenged political agenda of superpowers. It is a deeply satisfying novel which excites hopes of a long and productive career for this young writer."
— Examiner.com

"The Mirage is an intriguing addition to the genre . .. . Ruff spices up his tale with a wealth of arresting details. . . . Ruff keeps you reading, [out of] eagerness to see what twist he'll think of next."
— The New York Times Book Review

"An audacious new novel. . . . . The Mirage is a topsy-turvy tour de force, another winner from a truly inventive and unpredictable storyteller."
— The San Francisco Chronicle
or
Not Currently Available for Direct Purchase