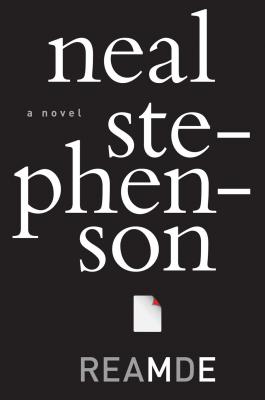 Reamde (Hardcover)
William Morrow, 9780061977961, 1056pp.
Publication Date: September 20, 2011
* Individual store prices may vary.
or
Not Currently Available for Direct Purchase
October 2011 Indie Next List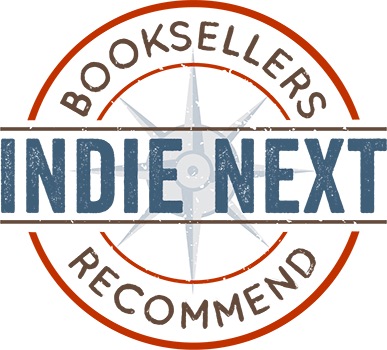 "Neal Stephenson has once again proven his breathtaking skill and mastery with a diverse range of characters and subjects. He brings together online gaming, the Russian mafia, hackers, terrorists, fantasy authors, and one resourceful former smuggler in a razor-sharp thriller. Reamde is a book for anyone who enjoys an intelligent and plausible adventure. If we truly live in a global society, then it's Neal Stephenson who not only knows how to draw the map of this new world, but can take us anywhere on that map with speed, grace, and agility."
— Karen Tallant, The Booksellers at Laurelwood, Memphis, TN
View the List
Description
Neal Stephenson, author of the #1 New York Times bestseller Anathem, returns to the terrain of his groundbreaking novels Snow Crash, The Diamond Age, and Cryptonomicon to deliver a high-intensity, high-stakes, action-packed adventure thriller in which a tech entrepreneur gets caught in the very real crossfire of his own online war game.
In 1972, Richard Forthrast, the black sheep of an Iowa farming clan, fled to the mountains of British Columbia to avoid the draft. A skilled hunting guide, he eventually amassed a fortune by smuggling marijuana across the border between Canada and Idaho. As the years passed, Richard went straight and returned to the States after the U.S. government granted amnesty to draft dodgers. He parlayed his wealth into an empire and developed a remote resort in which he lives. He also created T'Rain, a multibillion-dollar, massively multiplayer online role-playing game with millions of fans around the world.
But T'Rain's success has also made it a target. Hackers have struck gold by unleashing REAMDE, a virus that encrypts all of a player's electronic files and holds them for ransom. They have also unwittingly triggered a deadly war beyond the boundaries of the game's virtual universe—and Richard is at ground zero.
Racing around the globe from the Pacific Northwest to China to the wilds of northern Idaho and points in between, Reamde is a swift-paced thriller that traverses worlds virtual and real. Filled with unexpected twists and turns in which unforgettable villains and unlikely heroes face off in a battle for survival, it is a brilliant refraction of the twenty-first century, from the global war on terror to social media, computer hackers to mobsters, entrepreneurs to religious fundamentalists. Above all, Reamde is an enthralling human story—an entertaining and epic page-turner from the extraordinary Neal Stephenson.
Praise For Reamde…
"Stephenson's REAMDE: perfectly executed, mammoth, ambitious technothriller...a triumph, all 980 pages of it."
-Cory Doctorow, boingboing.com

"Noir futurist Stephenson returns to cyberia with this fast-moving though sprawling techno-thriller...Who'll prevail? We don't know till the very end, thanks to Stephenson's knife-sharp skills as a storyteller. An intriguing yarn—most geeky, and full of statisfying mayhem."
-Kirkus Reviews (starred review) on REAMDE

"Stephenson...delivers a sprawling thriller that shows him in complete control of his story."
-Publishers Weekly on REAMDE

"In less masterful hands, this pile-up of implausible coincidences, madcap romance, technological mayhem and nail-biting suspense might have been a train wreck, but Stephenson pulls it off. REAMDE has one of the most satisfyingly over-the-top endings of anything I've read in years. "
-Washington Post Book World

"Nobody else writes like Stephenson"
-Press Association (England) on REAMDE

"Neal Stephenson has guts, a killer story, and—for the first time since Cryptonomicon—a thriller I can thoroughly recommend to any reader....With REAMDE we have a very smart page-turner—a global chess game expertly played."
-Mental_Floss on REAMDE

"REAMDE is...one big, carefully choreographed, jet-set square-dance of mayhem."
-Bloomberg News

"Sometimes when you're reading Neal Stephenson, he doesn't just seem like one of the best novelists writing in English right now; he seems like the < only one."
-Lev Grossman, Time magazine

"There's an intellectual pill buried deep in Mr. Stephenson's narrative candy, one powerful enough that he deserves to be classified as a major national and international resource."
-Wall Street Journal on REAMDE

"[Stephenson] makes reading so much fun it feels like a deadly sin."
-International Herald Tribune on REAMDE

"Reamde is an entertainment, an enormous, giddily complex one. There's no telling what Stephenson might be planning for his next novel, but now's the time to dive into a first-rate intellectual thriller without fear of being overwhelmed by its virtuosity."
-San Francisco Chronicle on REAMDE

"Expertly crafted and often gorgeously written."
-Boston Globe on REAMDE

"Even at a thousand pages, Reamde is sprightly enough to jump between 9 or 10 plot threads without getting tangled up in itself.…[A]n addicitve reading experience. You don't so much read the book as tear whole hundred-page chunk out of it with your eyes."
-Stranger magazine on REAMDE

"It's hard to sum up a 1,000 page tome in a short review, so if you don't feel like reading this rather long one, I'll boil it down to three words: I loved it."
-Tor.com on REAMDE

"After a decade of novels set in 18th century Europe and in alternate universes, Neal Stephenson triumphantly returns as a bestselling author to contemporary America."
-www.fantasyliterature.com

"Stephenson, best-known for his genre-hopping novels, tackles tech-terrorism in Reamde."
-OakPark.Patch.com

"A story that, despite its gargantuan heft, speeds along like a bullet train....The depth of the story, the attention to detail, the interlocking narratives and fine characterizations mark REAMDE as an immersive literary experience."
-Pittsburgh Tribune on REAMDE

"REAMDE combines meticulous observation of the stranger socioeconomic effects wrought by technology with rousing fusillades of adventure."
-The Guardian on REAMDE

"Stephenson somehow makes his crazy setup entirely plausible and tons of fun."
-Knoxville News-Sentinel on REAMDE

"[REAMDE] is, without a doubt, one of the smartest, fastest-moving, and most consistently enjoyable novels of the year, a book with the rare distinction of being one this reviewer wishes he had written."
-Irish Examiner on REAMDE

"[A] rip-roaring race through computer hacking and guns, China and North America, virtual reality and terrorism. "
-Sunday Times (London) on REAMDE
Advertisement