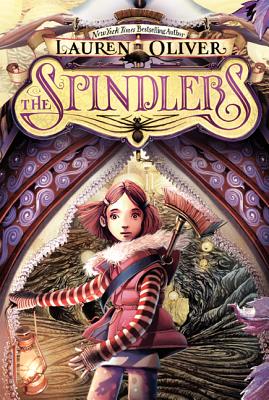 The Spindlers
Paperback

* Individual store prices may vary.
Other Editions of This Title:
Digital Audiobook (10/1/2012)
Hardcover (10/2/2012)
Fall '12 Kids List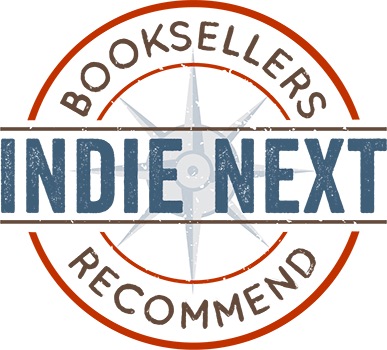 "With her second book for middle readers, following Liesl & Po, Oliver has another hit on her hands. When Liza's brother Patrick has his soul stolen by spider-like spindlers, and her overburdened mother dismisses everything she says as a child's fantasy, Liza takes it upon herself to travel Below to save Patrick and ends up embarking on a journey of self-discovery that will speak to anyone who's ever had 'childish fantasies.'"
— Melissa Oates, Fiction Addiction, Greenville, SC
View the List
Description
Evocative of Alice in Wonderland, this novel from New York Times bestselling author Lauren Oliver is a bewitching story about the reaches of loyalty and the enduring power of hope. Perfect for fans of the author's other middle grade novels: Liesl & Po and the Curiosity House series.
Looking across the breakfast table one morning, twelve-year-old Liza feels dread wash over her. Although her younger brother, Patrick, appears the same, Liza knows that he is actually quite different. She is certain that the spindlers—evil, spiderlike beings—came during the night and stole his soul. And Liza is also certain that she is the only one who can rescue him.
Armed with little more than her wits and a huge talking rat for a guide, Liza descends into the dark and ominous underground to save Patrick's soul. Her quest is far from easy: she must brave tree-snakes, the Court of Stones, and shape-shifting scawgs before facing her greatest challenge in the spindlers' lair, where more than just Patrick's soul is at stake.
Praise For The Spindlers…
"Richly detailed, at times poetic, ultimately moving; a book to be puzzled over, enjoyed and, ideally, read aloud." — Kirkus Reviews (starred review)
"This imaginative fantasy emphasizes individual initiative and the power of hope and friendship. With strong, self-reliant female characters and well-defined action, this is a strong addition to fantasy collections." — School Library Journal (starred review)
"Oliver's magical, mesmerizing quest affirms the saving power of story, friendship, and love." — Publishers Weekly (starred review)
"Oliver's fluid, poetic prose elevates this tale above the genre, often imparting weight to the simplest sentences....this is sure to win over middle-grade readers." — Bulletin of the Center for Children's Books (starred review)
"Lauren Oliver will again sweep up younger readers with her dark and illuminating tale...The novel pulses with great adventure and plenty of heart." — Shelf Awareness (starred review)
Praise for Liesl & Po: "Classic fairy tale elements weave throughout this spirited, old-fashioned adventure. Invigorating and hopeful, this novel testifies to the power of friendship and generosity to conquer greed and depression." — Publishers Weekly (starred review)
Praise for Liesl & Po: "With her third book, Lauren Oliver (Before I Fall; Delirium) creates another highly original world, this one for middle-grade readers. Oliver introduces orphans Liesl and Will, a touch of magic, some delectable coincidences, and friendship that stretches from the Living Side to the Other Side." — Shelf Awareness
Praise for Liesl & Po: "Liesl & Po by Lauren Oliver brings much-needed magic to an increasingly neglected age group. It's books like this, with its classic quest plot, intertwined with lyrical metaphysics, that can set a child up for life." — The Sunday Telegraph
Praise for Before I Fall: "Oliver's debut novel is raw, emotional, and, at times, beautiful....readers will love Samantha best as she hurtles toward an end as brave as it is heartbreaking." — Publishers Weekly (starred review)
Praise for Before I Fall: "Samantha's attempts to save her life and right the wrongs she has caused are precisely what will draw readers into this complex story and keep them turning pages until Sam succeeds in living her last day the right way." — Voice of Youth Advocates (VOYA) (starred review)
Praise for Delirium: "In [Oliver's] dystopian America, love has been outlawed as the life-threatening source of all discord. Lena's gradual awakening is set against a convincing backdrop of totalitarian horror. The abrupt ending leaves enough unanswered questions to set breathless readers up for volume two of this trilogy." — Kirkus Reviews (starred review)
Praise for Delirium: "Strong characters, a vivid portrait of the lives of teens in a repressive society, and nagging questions that can be applied to our world today make this book especially compelling and discussable." — School Library Journal (starred review)
HarperCollins, 9780061978098, 272pp.
Publication Date: August 27, 2013
About the Author
Lauren Oliver is the cofounder of media and content development company Glasstown Entertainment, where she serves as the President of Production.
She is also the New York Times bestselling author of the YA novels Replica, Vanishing Girls, Panic, and the Delirium trilogy: Delirium, Pandemonium, and Requiem, which have been translated into more than thirty languages. The film rights to both Replica and Lauren's bestselling first novel, Before I Fall, were acquired by Awesomeness Films. Before I Fall was adapted into a major motion picture starring Zoey Deutch. It debuted at the Sundance Film Festival in 2017, garnering a wide release from Open Road Films that year.
Oliver is a 2012 E. B. White Read-Aloud Award nominee for her middle-grade novel Liesl & Po, as well as author of the middle-grade fantasy novel The Spindlers and The Curiosity House series, co-written with H.C. Chester. She has written one novel for adults, Rooms.
Oliver co-founded Glasstown Entertainment with poet and author Lexa Hillyer. Since 2010, the company has developed and sold more than fifty-five novels for adults, young adults, and middle-grade readers. Some of its recent titles include the New York Times bestseller Everless, by Sara Holland; the critically acclaimed Bonfire, authored by the actress Krysten Ritter; and The Hunger by Alma Katsu, which received multiple starred reviews and was praised by Stephen King as "disturbing, hard to put down" and "not recommended…after dark."
Oliver is a narrative consultant for Illumination Entertainment and is writing features and TV shows for a number of production companies and studios.
Oliver received an academic scholarship to the University of Chicago, where she was elected Phi Beta Kappa. She received a Master of Fine Arts in Creative Writing from New York University.
www.laurenoliverbooks.com.
Iacopo Bruno is a graphic designer and illustrator. He is also the illustrator of the acclaimed books Mesmerized: How Ben Franklin Solved a Mystery that Baffled All of France and Anything But Ordinary Addie, both by Mara Rockliff. He lives and works in Milan, Italy, with his wife, Francesca. Learn more about Iacopo at www.theworldofdot.com and www.iacopobruno.blogspot.it.
or
Not Currently Available for Direct Purchase