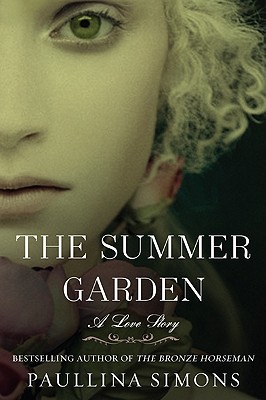 The Summer Garden: A Love Story (Paperback)
A Love Story
William Morrow & Company, 9780061988226, 742pp.
Publication Date: June 21, 2011
Description
The epic and monumental love story Paullina Simons began with her adored international bestseller The Bronze Horseman comes to a breathtaking conclusion. The Summer Garden is the third volume in Simons's magnificent trilogy--a Russian Thorn Birds--which follows a love that survived the terrible siege of Leningrad during World War Two, a heartbreaking separation and a glorious reunion in America, only to be supremely tested by the hatred, fear, and uncertainty of the Cold War. You will never forget the lovers Tatiana and Alexander and their story of enduring love and commitment, and you will cherish every moment spent in The Summer Garden.

Praise For The Summer Garden: A Love Story…
"Paullina Simons knows how to keep the reader turning the pages."
-Courier Mail (Australia)

"Paullina Simon's voice is engaging enough and there is much information in the broad sweep of the narrative, which covers the blockade of Leningrad, the Vietnam War and the saga of a Russian immigrant family that eventually finds happiness in the US of A."
-Melbourne Age

"Well worth reading.
-The Southland Times (New Zealand)
Each book of The Summer Garden begins with a psalm. How do these psalms influence your understanding of the novel? Which resonated with you the most?
In what ways is Alexander still a soldier in the novel? In what ways is Tatiana still a nurse? How does this affect their marriage?
Do you think it is appropriate for Tatiana to withhold from Alexander that a U.S. State Department employee is searching for him? Why?
Why do you think Alexander is always desperately seeking water?
What do the interludes about Tatiana's childhood reveal about her character?
Why do you think Tatiana can resist temptation and Alexander cannot?
Most of The Summer Garden is set in Phoenix, Arizona—a city named after a bird that rebuilds itself from ashes. How are Tatiana and Alexander reborn in the novel?
Why do you think Tatiana refuses to sell their land despite the obvious economic opportunity? Would you do the same thing in her position?
In Book Three, "Dissonance", Alexander says that he and his wife have not left Leningrad behind them. What does he mean by this? Do you agree with him?
Why do Tatiana and Alexander blame themselves for their son Anthony's disappearance in Vietnam? Should they carry this guilt?
Compare Alexander and his father, Harold as patriarchs. How are they similar? How are they different?
Who would you recommend The Bronze Horseman series to? Why?
Do you think Tatiana and Alexander truly escape the Bronze Horseman to find peace in their Summer Garden?
Advertisement